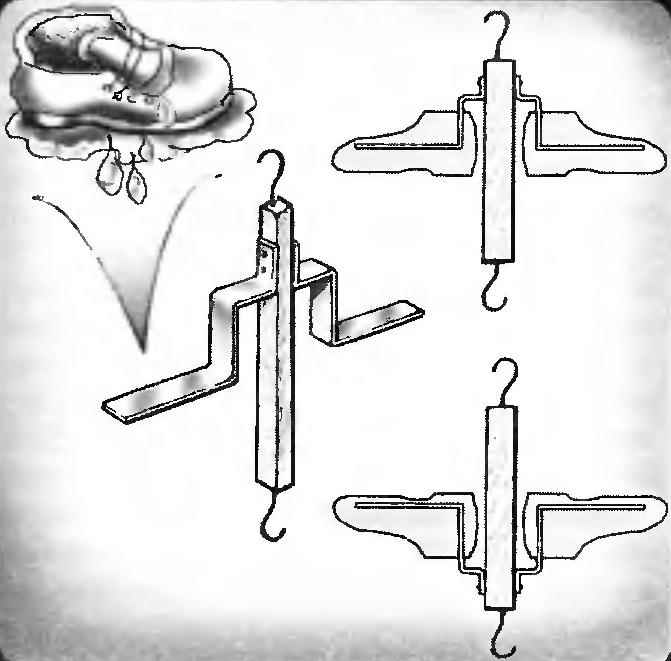 Wooden rod nailed to it curved from a metal strip sheds — a convenient option unusual coat hanger to facilitate drying wet shoes: it is enough to hang it in a warm place, deciding only the soles up or down.
Recommend to read
… TABLE FIREPLACE
If the room is cold, and you work at a Desk and do you have cold hands — warm them, here is an unusual mini-fireplace, build which is not particularly difficult. You only need a curved...
TUBE MADE OF… WIRE?
Yes, this is possible, especially if you want to have it repeatedly or intricately curved. To obtain it really is possible to resort to a copper wire that is tightly the circumferential...