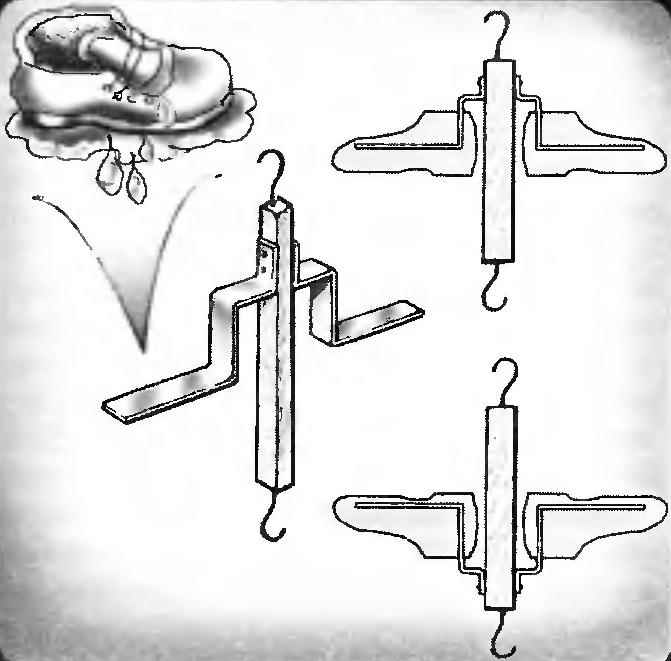 Wooden rod nailed to it curved from a metal strip sheds — a convenient option unusual coat hanger to facilitate drying wet shoes: it is enough to hang it in a warm place, deciding only the soles up or down.
Recommend to read
MORE ABOUT LIGHTNING
In the journal "modelist-Konstruktor" No. 12-97 was given to the Council on the restoration of the zip with the weakening of the lock slider need to pull it out with pliers. However, the...
GLASS INCUBATOR
This simple incubator can become a reliable assistant in every household, it will save you from annoying spring and the worries associated with the acquisition of their farms for...