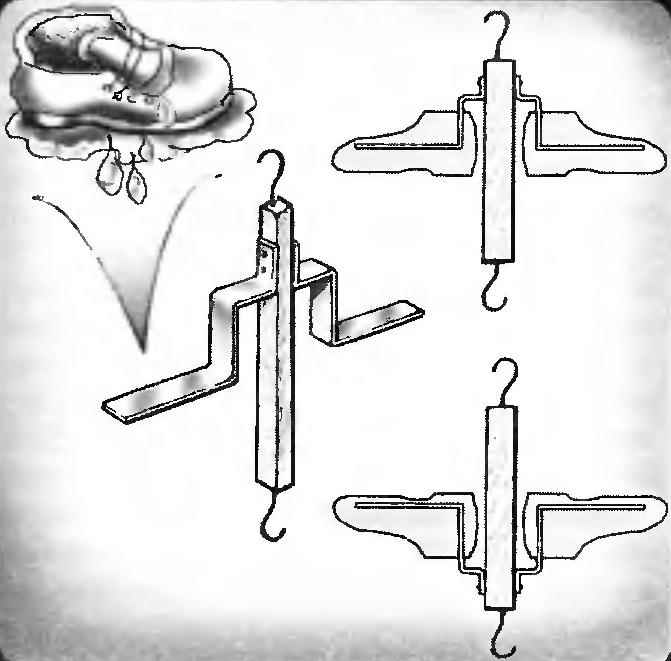 Wooden rod nailed to it curved from a metal strip sheds — a convenient option unusual coat hanger to facilitate drying wet shoes: it is enough to hang it in a warm place, deciding only the soles up or down.
Recommend to read
TO AID THE GREEN THUMB
A shovel with a horizontal handle to work much easier, but do not buy the pen new, and normal when the shovel is easy to equip the same. To make it possible in just a few minutes. This...
MINI HELICOPTER FREE FLIGHT
The twin-engine helicopter model. The creation of radio controlled model helicopters is one of the most difficult types of modeling. So complex that at the present time, almost nobody...