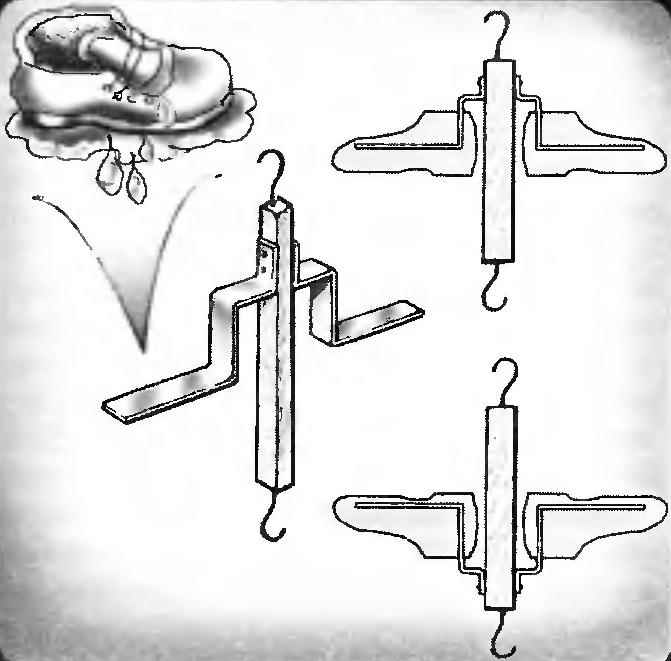 Wooden rod nailed to it curved from a metal strip sheds — a convenient option unusual coat hanger to facilitate drying wet shoes: it is enough to hang it in a warm place, deciding only the soles up or down.
Recommend to read
STILL OCCUPY THE WALLS
If you have a lot of books, magazines, to house them, of course, need a wardrobe, but still not one. And each will take away particular area. However, there is a more economical option:...
MODELIST-KONSTRUKTOR 1999-12
IN THE ROOM: Public KB: I. Nastasiinsky. With the wing... on the ski (2). Small-scale mechanization: K. Panasyuk. Pony plow and carries (5); V. Petrov. Walk-behind tractor-truck...