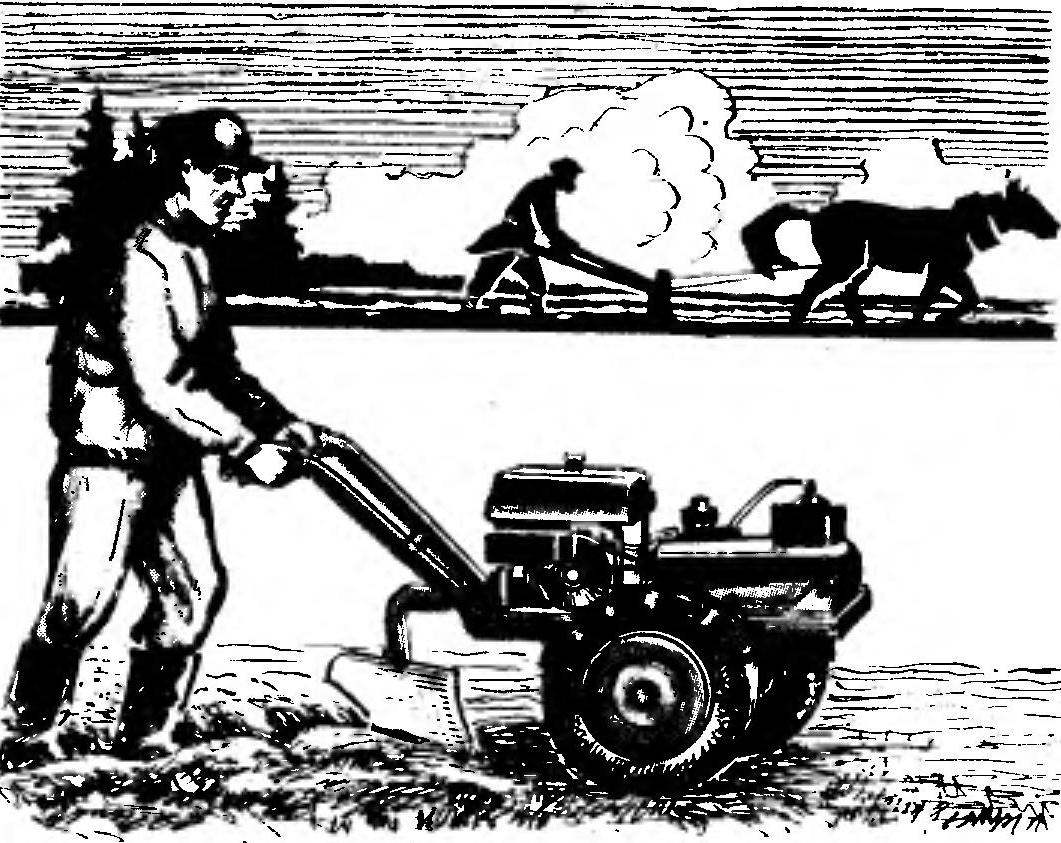 "The walk-behind paired with the transport carriage (thanks to "M-K"!) made. And now to get-to bring something on the farm for me, as they say, no problem. But good plow still on the road. Wait till the pages so my beloved journal will appear in-depth material on how this plow to calculate and do it." Similar requests requests come to the editor a lot. Apparently, from those subscribers who failed to see the previous performances of the journal on particular topics (see, for example, "M-K" 1'88, 3'89, 9'90, 5'91, 10'91). And so — a new publication dedicated to the ancient and, as evidenced by life itself, timeless tool of the husbandman.
The invention of the plow historians refer to the end of the fourth Millennium BC, It was then thought to be used for loosening soil pointed a strong branch. Hence the word "plow", which translated from Sumerian means not that other, as "the Plowman." And metal tip for this weapon was invented in Ancient Egypt, having, in fact, pechvogel with the sole formed by the horizontally supplied shingles, but don't have the blade. The latter appeared in the design of the plough until the time of the Roman Empire, and obviously not in a hurry to hand over the won positions (see illustrations).
With all the diversity inherent in the technical solutions of the modern plough consists mainly of working elements, accessory parts and mechanisms. Knife (a disk, as shown in the figure, or stick playable magazine earlier— see, for example, "M-K" 5'91) cuts a layer of soil equal to the width of the hull. Coulter takes the top layer is covered with plant residues, weeds and their seeds, puts him on the bottom of the furrow formed during the previous pass. The casing is undercut the bottom layer equal to the width of your grip, separates it from the fallow fields, wrapping and crumbling, moves to the side and reset in the furrow. Pechvogel back housing podpisany loose soil, not throwing him to the surface. Well, the ancillary assemblies and mechanisms provide the whole process of plowing performed by the working bodies (in this case three) guns.