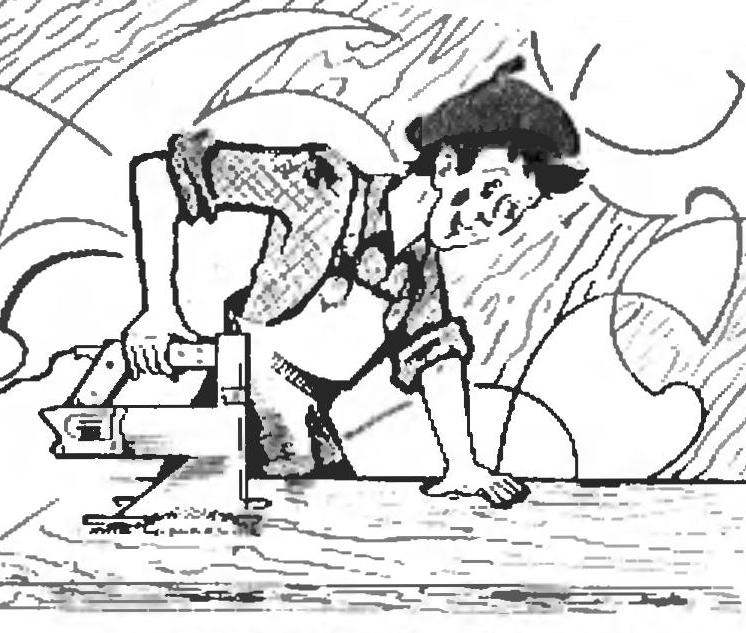 To complete the profile of woodcarving, offer readers a "M-K" to assemble a simple machine based on the electric drill IE-1036Э with electronic regulator of frequency of rotation of the spindle. This mechanical almost universal, it is suitable for cutting curly proraso as wood and metal. To make it simple saadeldin, with experience on machine tools drilling, turning and milling. To jigsaws will need a pair of gears (Z1=14 and Z2=40), bolts, bearings, pipe pieces, a piece of steel channel, steel plates of various sizes.
To convert the rotation of the spindle of the drill to reciprocating motion of the saw blade I used all the well-known link mechanism, a slide which makes reciprocating movement through a stationary guiding — sleeves.
The body of the rocker mechanism is made of channel 100X45X5 mm and length 135 mm; upper, lower and lateral covers — ie sheet steel 3 mm,
The adapter is a sleeve with an outer diameter of 52 mm and height 30 mm; with one of ei her of the parties she rastaquouere the diameter of the outer race of the bearing and on the other on the external diameter of the drill. Under the bearing retaining ring slotted groove. On the body of the adapter is fixed by welding.