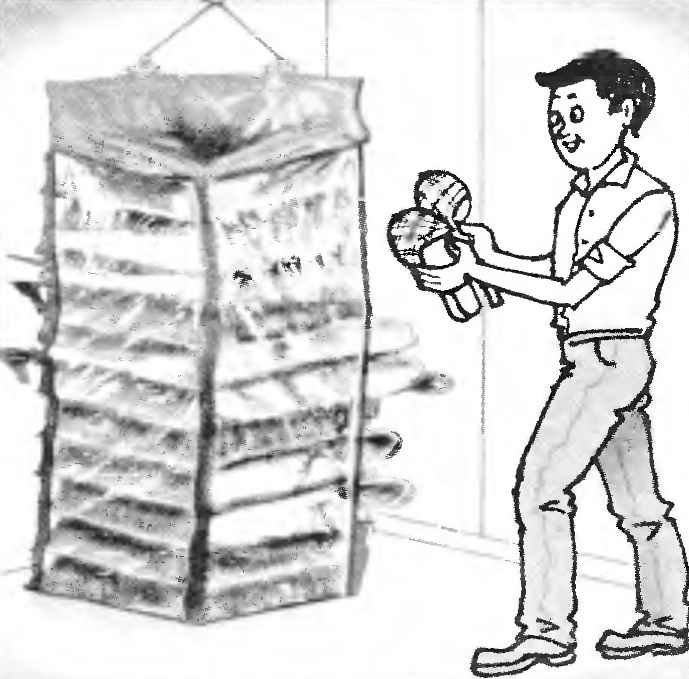 Furniture cupboard for shoes, of course, brings a certain order into the hallway. However, if the room is small, then it is in the way. I wouldn't say the original soft "column", which can be simply hung in the corner or even on the front door. Does not occupy space, can accommodate any footwear, and most importantly — see where what is.
The base of the speaker — cloth and tapes, transparent pockets can be sewed from greenhouse film.
Recommend to read
MODELIST-KONSTRUKTOR 1983-10
CONTENTS: N. Gerasimova. To be useful to the Motherland (1). Small-scale mechanization: G. Kuznetsov. Mill instead of a plough (4). Technique of harvest: S. Abdul. With the brand...
VACUUM-PUMP
If you add to the cleaner plastic bucket, the lid of which made two holes, the diameter of the respective pipe cleaner, by inserting in the same hole crimped hose connected to the vacuum...