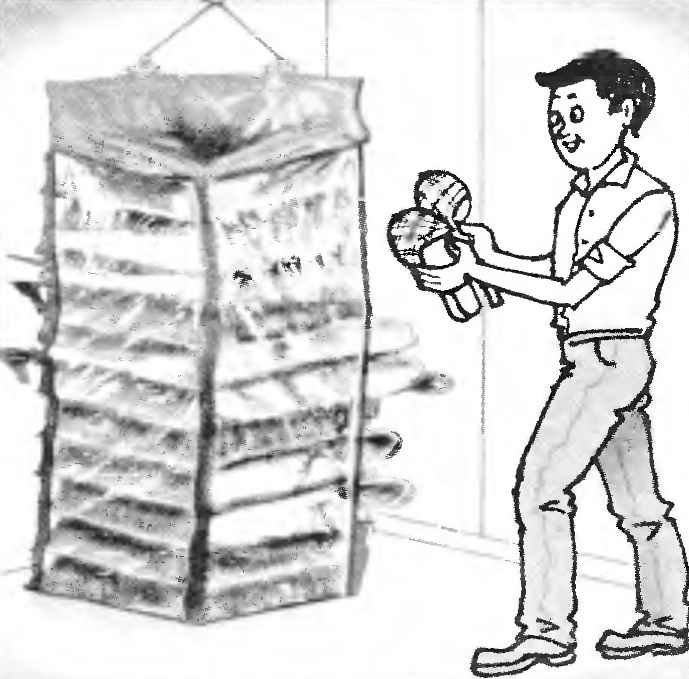 Furniture cupboard for shoes, of course, brings a certain order into the hallway. However, if the room is small, then it is in the way. I wouldn't say the original soft "column", which can be simply hung in the corner or even on the front door. Does not occupy space, can accommodate any footwear, and most importantly — see where what is.
The base of the speaker — cloth and tapes, transparent pockets can be sewed from greenhouse film.
Recommend to read
CONVENIENT SCREWDRIVER
The usual tip is a spatula she is hidden by a rubber tube. This sheath not only protects the working tip of a screwdriver, but pockets. Pulled the head of the screw, it will screw it in...
OF THE BOXES — WARDROBE
Now self-respecting Shoe company pack their products in such a beautiful and, most importantly, strong boxes, which brought a purchase from a shop, makes you wonder what would it eat?...