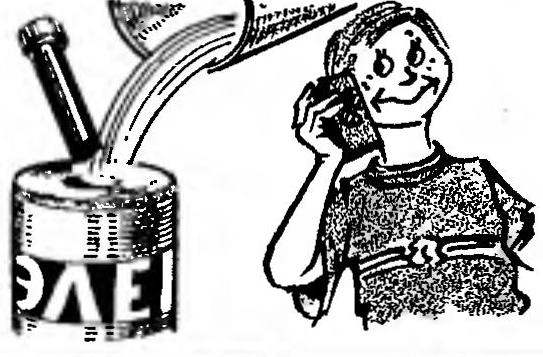 While still in school, I restored the spent battery pocket receiver rather primitive, but effective way. With pliers gently removed the graphite rod and filled the battery with water. Then waited until the water completely evaporated, put back stem — and battery-some time worked better than new.
Recommend to read
MODELIST-KONSTRUKTOR 2000-05
IN THE ROOM: Public KB: V. sainov. Old "horse" - new horseshoe (2); Gavrilov. Bike changes form (4). Small-scale mechanization: Oleg Lazarenko. Stealth gardener (7); A. Galazyuk....
CURLING WALL SCONCE
The shades for the chandeliers or lamps are so narrow that screw in a light bulb, and if necessary, remove the ceiling — the hand crawls inside to remove the plastic retaining nut cover....