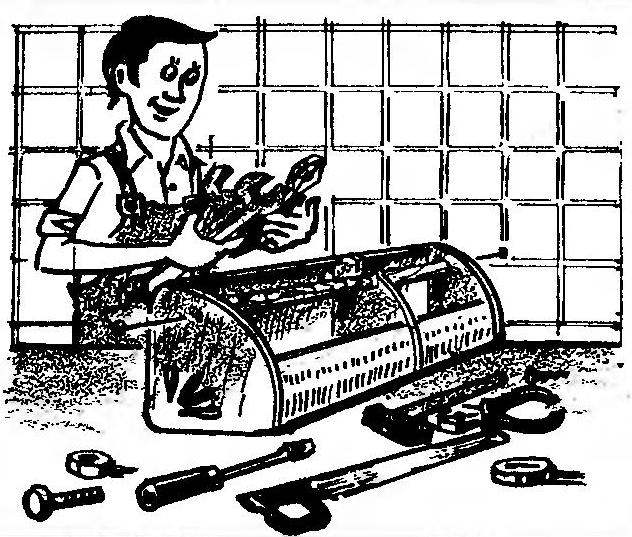 It is not necessary to throw now unfashionable or end-of-century metal breadbox – it is more than one year can serve as a great tool box.
It is only necessary to remove it movable fold-cover (or the flap if the breadbox-section) and in a suitable place, cut a hole in the wall and attach with screws wooden handle.
In a long section of the drawer to conveniently store large tools such as hammer, plane, pliers, and short – small wrenches, screwdriver, folding rule or sundries.
Recommend to read
THE INSTRUMENTAL IMPROVISATION
Every GameSpy master keeps his tools in different ways. Most often just keep them in an old suitcase or a crate of parcels in a closet or in the attic, folded haphazardly. Here is a...
THE TRAY UNDER THE HAMMER
If you want to transfer a set of tools to the job site or just keep them at the ready is essential for this will be an easy plastic tray. These are found in hardware stores, but can be...