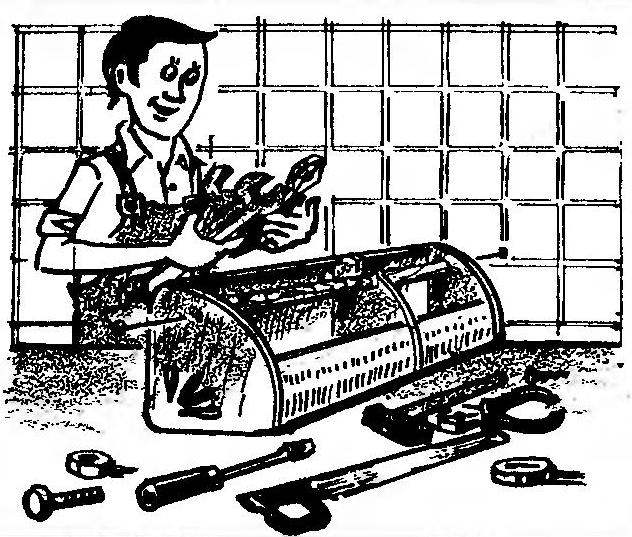 It is not necessary to throw now unfashionable or end-of-century metal breadbox – it is more than one year can serve as a great tool box.
It is only necessary to remove it movable fold-cover (or the flap if the breadbox-section) and in a suitable place, cut a hole in the wall and attach with screws wooden handle.
In a long section of the drawer to conveniently store large tools such as hammer, plane, pliers, and short – small wrenches, screwdriver, folding rule or sundries.
Recommend to read
"MOSKVICH"-THE ROVER
Dear editors of the journal "modelist-Konstruktor". Your journal I read from 1988 (I'm now 33). By profession I am a mechanic, own a welding business, and to all, a big fan of...
MODELIST-KONSTRUKTOR 2009-09
IN THE ROOM: Public design Bureau A. Matveichuk. WORK SLED (2) A. Knox. COMES TO THE AID OF "ALTRAN" (5) Small-scale mechanization B. Rankov. TRACTOR AS THE TRACTOR (8) ...