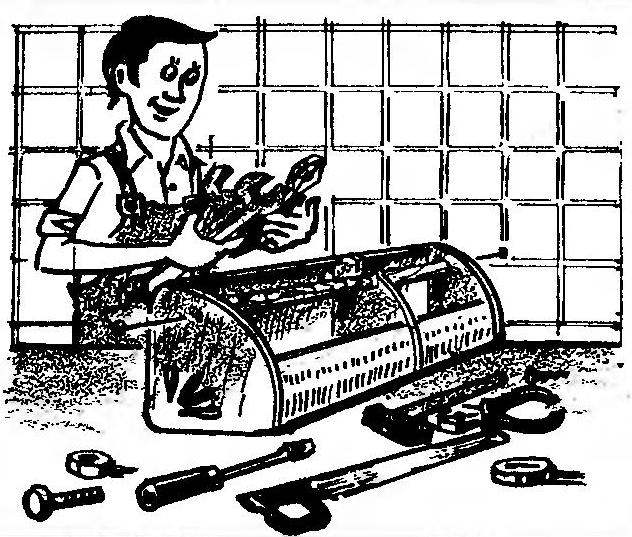 It is not necessary to throw now unfashionable or end-of-century metal breadbox – it is more than one year can serve as a great tool box.
It is only necessary to remove it movable fold-cover (or the flap if the breadbox-section) and in a suitable place, cut a hole in the wall and attach with screws wooden handle.
In a long section of the drawer to conveniently store large tools such as hammer, plane, pliers, and short – small wrenches, screwdriver, folding rule or sundries.
Recommend to read
STEERING THE MACHINE WITH THE MEMORY BLOCK
It differs from steering devices based on electromagnets less weight, reliable fixation of steering, more traction and efficiency. The memory block machine provides a return of the...
MITTEN WITH A "WINDOW"
Periodically remove and wear protective gloves while working with tools is not very convenient. The only way out is make a slit, Kai is shown in the figure, the window optionally closed...