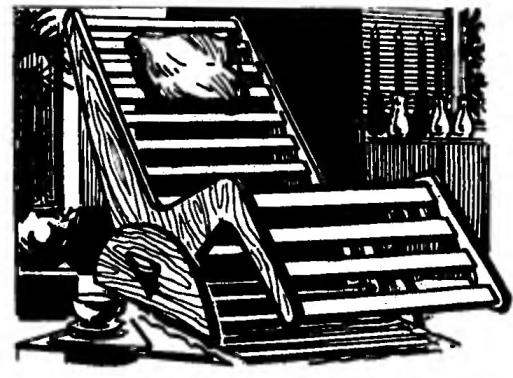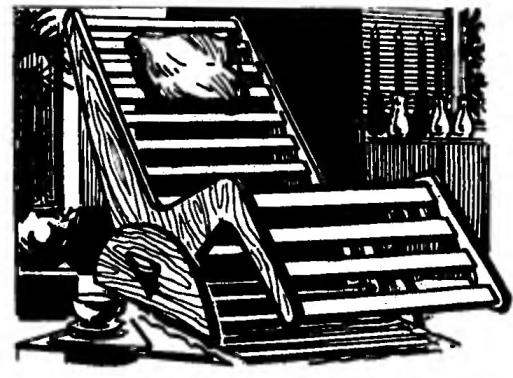 The side of this chair resembles the shape of a seated person comfortably. Obviously, this is not accidental, because it is designed to provide maximum comfort. The fact that unlike conventional chairs and even sun loungers people can be here not only deeply leaning back, but in General… make horizontal, almost reclining position, and without leaving the chair, and not by manipulating the back. The design proposed by the magazine "Earmaster" (Hungary), allows you to do this, despite the fact that it lacks hinges.
Their role is the very Foundation of the chair. To understand this "kinematics", we will consider the structure of the chair in more detail.
The unusual chair is not and habitual legs. However, there is something reminiscent of them in front, but a unit with the seat and which is, in fact, the stops, limiting it to tilt forward. It is part of curly side seat are made from plywood (or chipboard) with a thickness of 20 mm using the jigsaw. The middle of the lower edge of the side cut radius, which corresponds to a concavity the upper edge of the sidewalls of the base support frame of the chair.
The sidewall is connected to the nailing strips (2) forming and uniting the backrest, the actual seat and footrest.