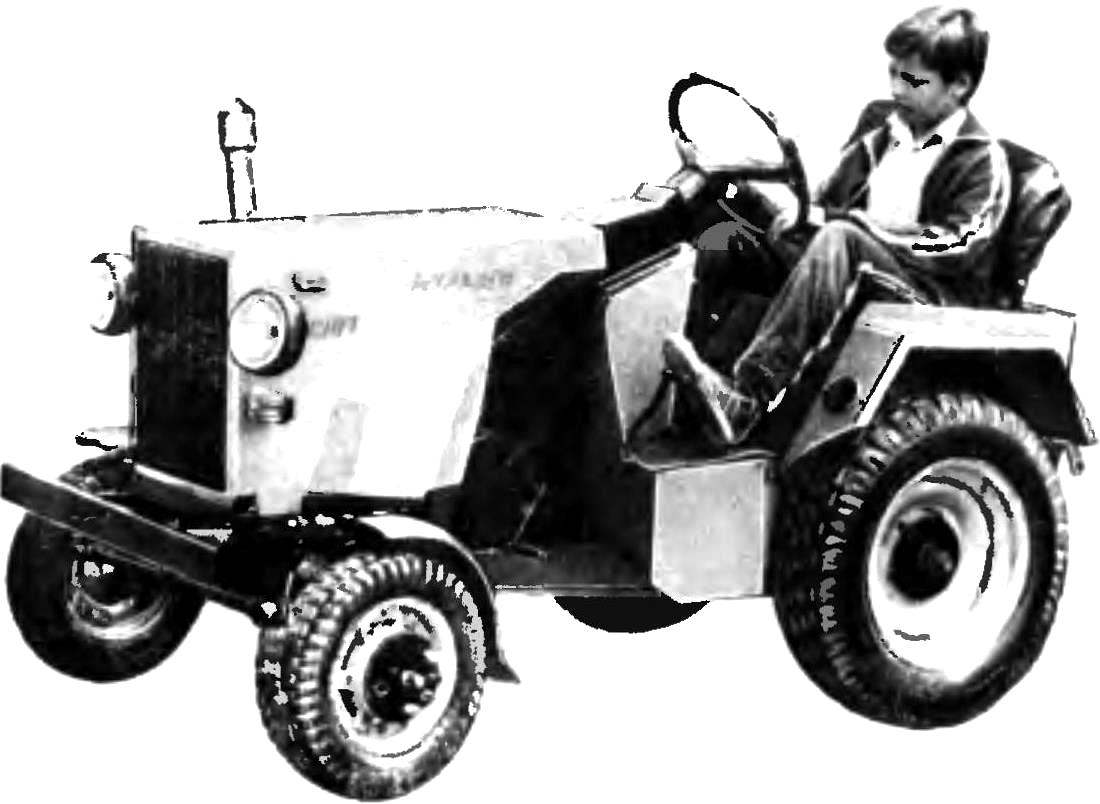 What does a mini-tractor "Ant"? What lies behind the pleasing to the eye successful?
Indeed, the kinematics here the best way to meet the design intent. Engine — single cylinder, two-stroke, forced air cooling, with a capacity of 14 liters. Taken from scooter "Tula 200". Clutch multi-plate in oil bath.
Tractor with two mechanical transmission. Rear axle — locking, with dual. Kinematics — with maximum use of industrial parts and components. For example, sprocket Z2=38, from scooter "Tourist" (rear) and the chain of PR-a 12.7. Sprocket Z1, Z3—Z6 and circuit PR-19,05 taken from discarded farming machinery. And Z6 on the PTO shaft is removable. In case of need instead can be mounted lathe Chuck actuator, etc. Z7 is also taken from decommissioned agricultural equipment and welded instead of the flange on the transfer case GAZ-69.
The appearance in the design of "Ant" transfer box GAZ-69 is not a coincidence. Because it allows locking of the wheels, has downshifted. And most importantly — there is a brake drum with pads prefabrication, able to provide mini tractor reliable braking on the move and in the Parking lot.