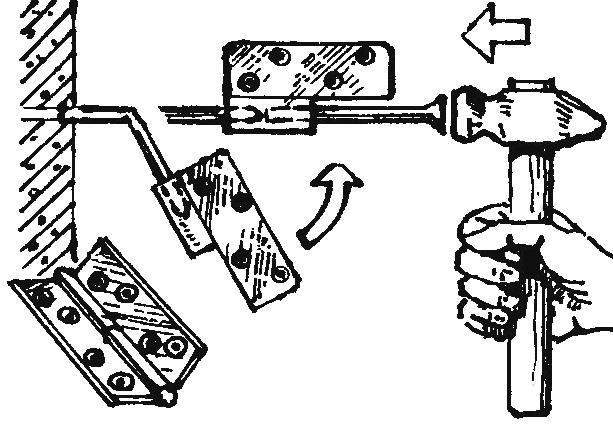 Half of normal door hinges can be a good aid in the hands of clever DIY. Judge for yourself. With its help, will be able to easily straighten the nail using the loop as shown in figure (1). And she will not allow him to bend a nail when you need to knock out: loop in this case will play the role of guide (2).
Recommend to read
RUN… FROM THE WALL OUTLET
Every driver knows how it is sometimes difficult to start the engine of a car on a winter morning after long Parking. However, a relatively simple device powered from an AC mains voltage...
FOR WATCHMEN — PHONE CALL
In connection with the aggravation of the criminogenic situation in the country is increasing the demand for security devices. In accordance with the laws of the market grows offer...