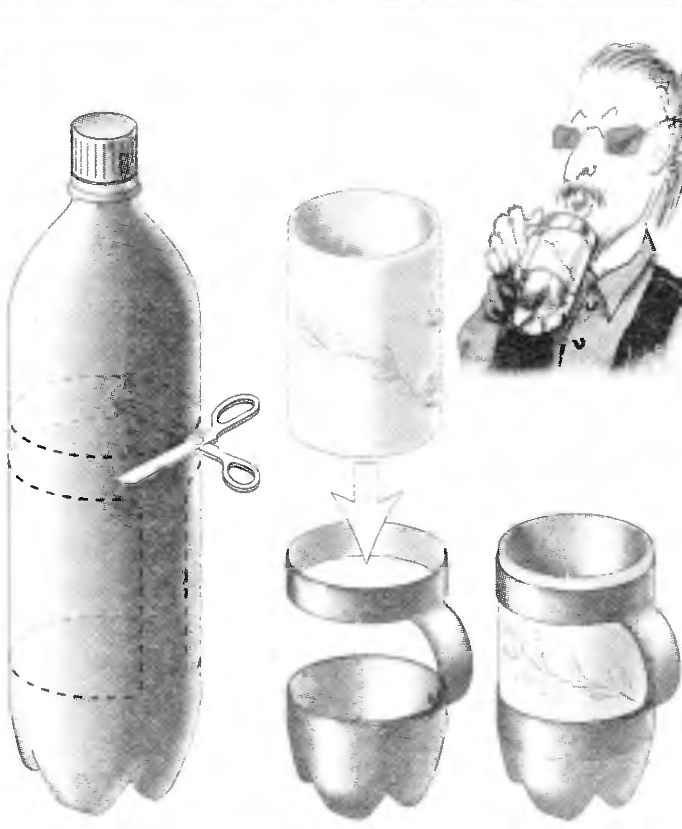 If your favorite ceramic mugs broke off the handle – do not rush to throw. What would replace the loss? It was enough to select the right diameter of plastic bottle and remove the top half, and the rest of the cut with no sharp corners ring with a jumper to the ground.
Then insert the Cup and just move the ring – jumper, bending,… becoming a handle.
And if you pour boiling water over plastic — it will "sit" firmly, securely gripping and holding a mug. Have my notions another plus: a little rasplakalsya the liquid does not leave circles on the table — because it will drain to the bottom of the former bottles.
Recommend to read
ALL FOR BOOKS
Many of our readers may find useful and is available for self-production of the offered design, making rational and convenient to place and books "daily demand" — those that have to go...
THE ONLY, BUT POWERFUL
In early December 1939, the T-100 with a company other machines arrived at the front and soon participated in the fighting against the white Finns on the "Mannerheim line" in the...