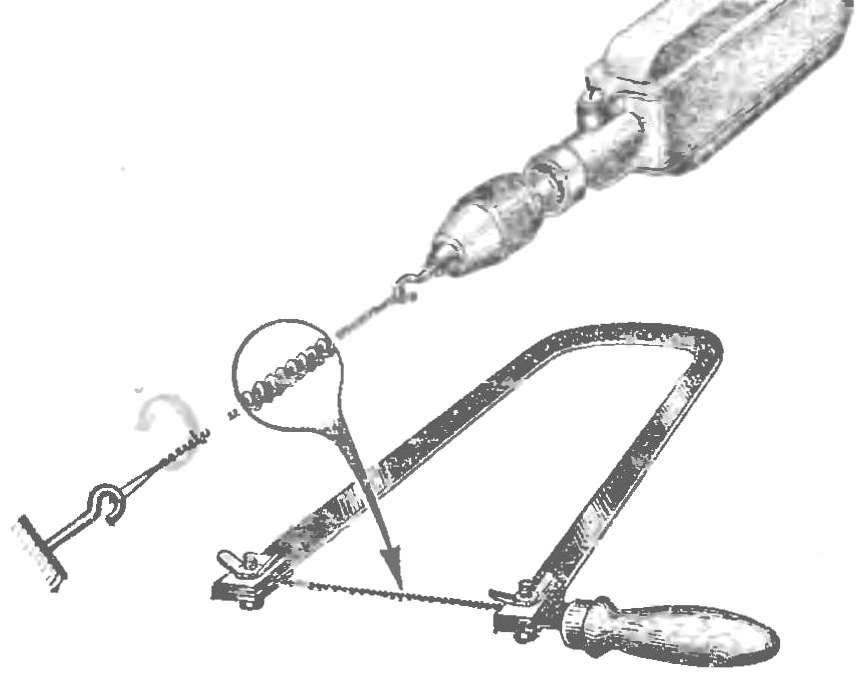 Will not save enough for beginners of lobzikovye saws — everybody knows the head of the technical group. We found a simple way out of this situation and would like to share an idea with all the modelers. Is folded in half cut cords Ø 0.3 mm, wound in a rope using the hand drill, can serve as a nail file. Working this tool is a little slower, but it does not break. And saws in any direction, which is important in the manufacture of shaped parts. Unusual instrument "in the teeth", or rather "rounds", not only wood. Nail file-a cable with success cope with foam and plexiglass.
V.

MILLER, a member of the aeromodelling circle syut, Tuapse
Recommend to read
NOT A BRUSH, AND ROLLER
Not so easy to hold on the wall paint a straight line but still the same width — any brush here — unreliable assistant. Easily cope with this task will fail if the manufacture is shown...
THE CORRUGATED BOARD MOTOR
Not so long ago in the journal "modelist-Konstruktor" was about the simplest model of a glider made from a conventional packaging corrugated Board material although not aeromodelling,...