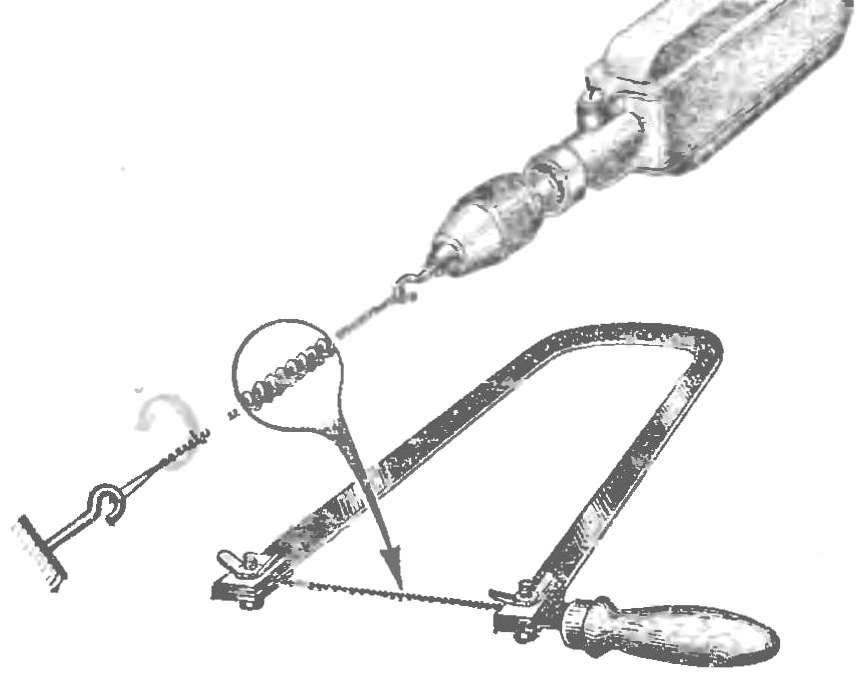 Will not save enough for beginners of lobzikovye saws — everybody knows the head of the technical group. We found a simple way out of this situation and would like to share an idea with all the modelers. Is folded in half cut cords Ø 0.3 mm, wound in a rope using the hand drill, can serve as a nail file. Working this tool is a little slower, but it does not break. And saws in any direction, which is important in the manufacture of shaped parts. Unusual instrument "in the teeth", or rather "rounds", not only wood. Nail file-a cable with success cope with foam and plexiglass.
V.

MILLER, a member of the aeromodelling circle syut, Tuapse
Recommend to read
ROADSTER FOX
The design intent of the car-Roadster FOX was born in 2004 from his youthful ideas to build an open sports car with an original appearance to satisfy personal design ambitions. During my...
CORD PILOTAGE
In aircraft modeling group of the Moscow city Palace of creativity of children and youth members with a passion to build kordovye aerobatic model aircraft class F2В. Participating in...