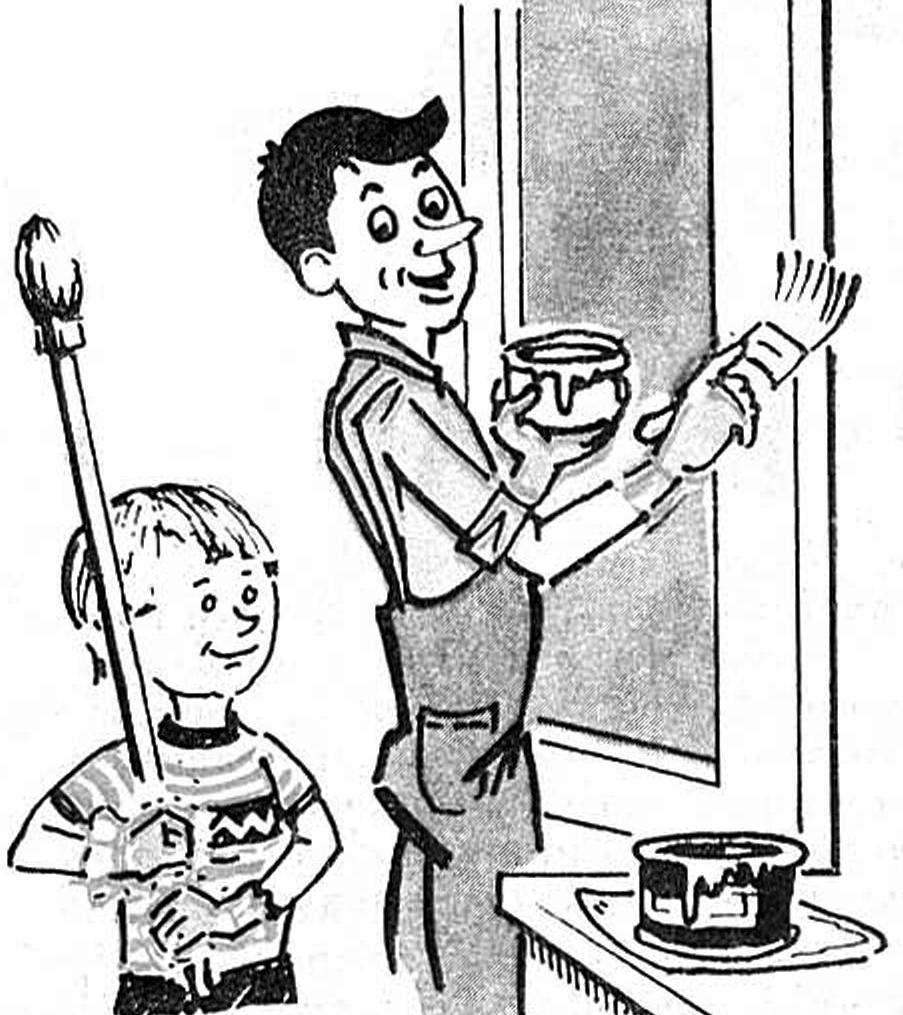 Hands stay clean after you perform the paint work, if you wear them pre-plastic bags. One-time use of such gloves excludes the operation of subsequent purification of dyes, as is usually the case with rubber.
Recommend to read
WHEN THE ANGLE IS NOT A PUNISHMENT
Sand the angle of the junction of the wooden parts is a handful. However, the operation is much easier and faster if use the bar, one face of which is cut down at an angle of 45°: wrap...
AND PIPE — TOOL
When performing masonry great aesthetic importance is the jointing. Use to perform this operation cut tube Ø 10— 12 mm by bending it as shown in the figure.