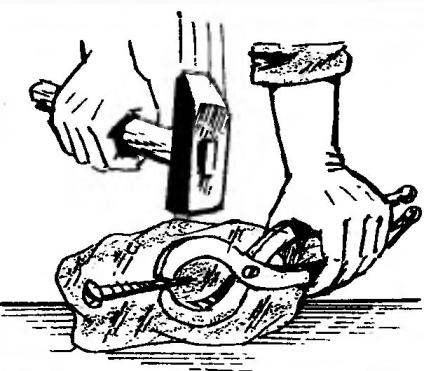 Rescue simple tongs and hammer: what is necessary "to bite off" clamped in "the beak" forceps and a hammer hit the top — enough " to shorten, for example, a screw or a nail.
The severed ends not to pop off if the tongs while holding an item to put on a plastic bag.
Recommend to read
DIAMETER IN THE GRIP
Sometimes the drills, especially in the already served, without distinction, the marking indicating the diameter. It would seem that to define it is only possible with a micrometer. But...
TRAP FOR PAINT
When painting the ceiling, cornices, etc. paint with a paint brush sometimes drains on hand. This will help avoid simple cropped funnel from a plastic bottle, put on the brush.