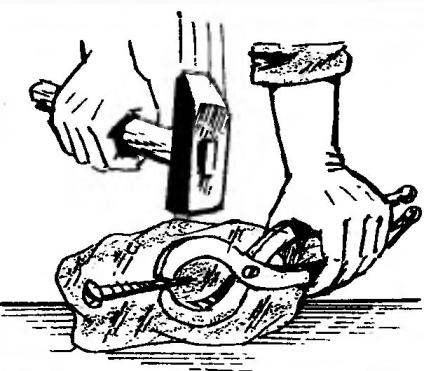 Rescue simple tongs and hammer: what is necessary "to bite off" clamped in "the beak" forceps and a hammer hit the top — enough " to shorten, for example, a screw or a nail.
The severed ends not to pop off if the tongs while holding an item to put on a plastic bag.
Recommend to read
SHUTTERS FOR THE WINTER
To protect the glass Windows of a country house remaining empty for the winter, is to make plug-in boards of the wooden slats of the type of fence. Bring them down on two bars in the...
VOSKHOD-SNOWMOBILE
The idea of Snowmobiling came to me as soon as I moved to live in the village Belushi Nenets Autonomous district. A large part of the year it's winter here. And in honor of such a...