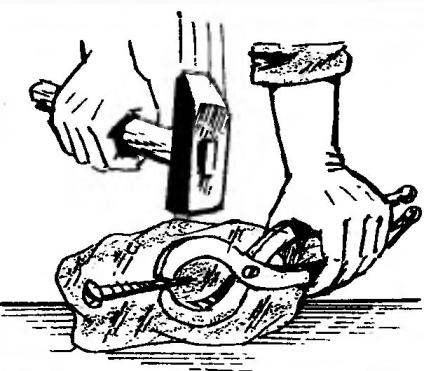 Rescue simple tongs and hammer: what is necessary "to bite off" clamped in "the beak" forceps and a hammer hit the top — enough " to shorten, for example, a screw or a nail.
The severed ends not to pop off if the tongs while holding an item to put on a plastic bag.
Recommend to read
TRIUMPH 1800 ROADSTER
English motorcycle firm Triumph was founded in 1901 in Coventry, a German immigrant, Z. Bettmann. The production car was deployed it only in 1923, when Triumph acquired the bankrupt car...
WITHOUT DAMAGING THE CARRIAGE
The carriage road, and any other bike is perhaps the most loaded mechanism. Therefore, in the carriages with the outer conical bearings at moments of considerable congestion often...