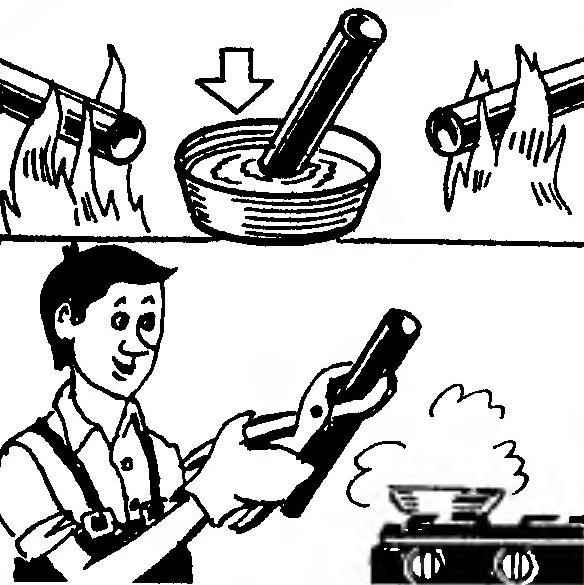 Indeed, it is possible to paint the aluminum parts black. To do this, enough of them beforehand how to warm up in the flame of any burner, for example, a blowtorch or kitchen gas stoves— and then dip into milk and again burn with fire: details will be as if burnished.
Recommend to read
AND THE STOVE IS NOT LIT
With the onset of heat when the furnace in country houses no longer burn in their pipes often, birds build nests. In the fall and the owners wonder why the furnace began to smoke. This...
Army car GAZ-67B
Urgent need in a very simple and highly reliable AWD vehicle designed for the average command of the red Army, as well as for reconnaissance, communications, and towing light artillery...