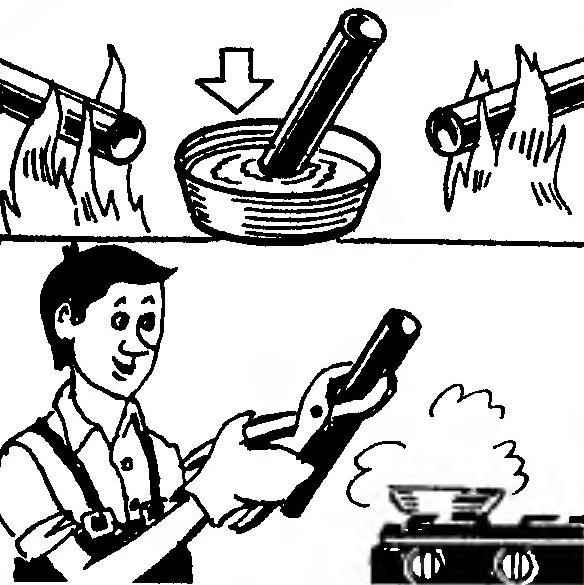 Indeed, it is possible to paint the aluminum parts black. To do this, enough of them beforehand how to warm up in the flame of any burner, for example, a blowtorch or kitchen gas stoves— and then dip into milk and again burn with fire: details will be as if burnished.
Recommend to read
Choose quality tool
Original and counterfeit: don't buy a poor quality tool. When you select the tool great a risk to run into an unscrupulous seller, and is reliable and durable products of the famous...
BUS… "AVOSKA"
We used to go fishing. On the distant lake, where pervalence always well caught pike and large perch. Our experienced "Muscovites" cheerfully rolled down the snowy highway. Quietly...