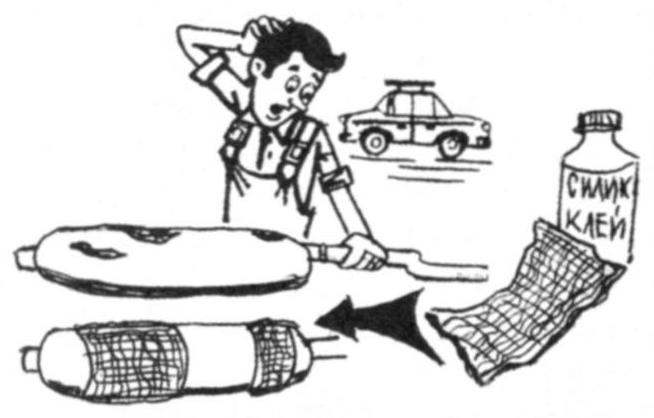 For those motorists who have old machines and repair them personally, can be useful advice on how to restore burnt-out muffler or pipe to it.
The edge of burnout, you need to lubricate silicate (stationery) glue, them soak a piece of fiberglass or asbestos and wrap the repaired hole, and the top is further to apply a layer of the same glue. After drying patches (possibly by running the engine) the muffler will not worse the new.
Recommend to read
CUT A HAMMER…
Simple attachment to the percussion pneumatic tools such as pneumatic type, 5K or 5K-MP offered by the innovator of the production Association "Znamya Truda" fitter V. Ivanov, allows you...
ITALIAN SUBMARINE "MOSQUITOES"
"Dwarf" submarine or midget submarines occupy a special place in the underwater shipbuilding. Of them, in fact, grew large submarines with a displacement of tens of thousands of tons...