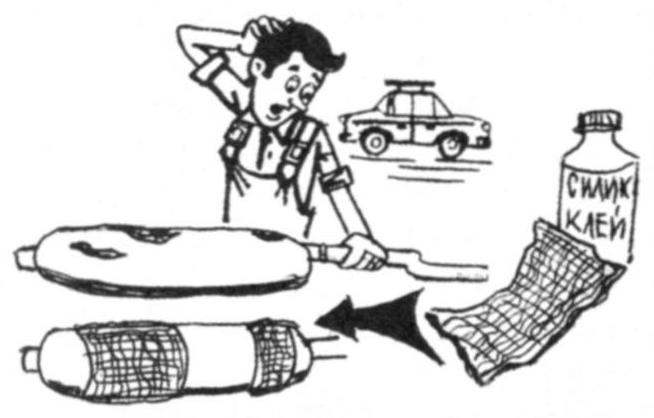 For those motorists who have old machines and repair them personally, can be useful advice on how to restore burnt-out muffler or pipe to it.
The edge of burnout, you need to lubricate silicate (stationery) glue, them soak a piece of fiberglass or asbestos and wrap the repaired hole, and the top is further to apply a layer of the same glue. After drying patches (possibly by running the engine) the muffler will not worse the new.
Recommend to read
TO LOOP DID NOT SING
Get a new apartment, faced with such unpleasant phenomena as a creak of door hinges. Tried, removing the doors and hinges lubricated to eliminate the defect, but there it was. It turned...
"BROAD-SHOULDERED" GOATS
If you have extensive repairs to the walls or ceiling, a ladder is not enough: we need a reliable platform. So, and goats, which will form master. To simplify this preliminary work, use...