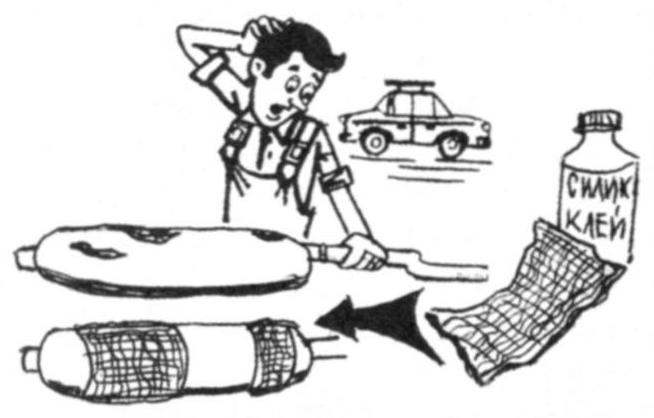 For those motorists who have old machines and repair them personally, can be useful advice on how to restore burnt-out muffler or pipe to it.
The edge of burnout, you need to lubricate silicate (stationery) glue, them soak a piece of fiberglass or asbestos and wrap the repaired hole, and the top is further to apply a layer of the same glue. After drying patches (possibly by running the engine) the muffler will not worse the new.
Recommend to read
HANDLE FOR A FILE
Handle to a file? What could be easier! Bought, planted a file, and you're done! Well, if the file is too large size and its shank when the head is just going to break a normal pen? It...
MODELIST-KONSTRUKTOR 1977-06
CONTENTS: NTTM - five years (1). To meet the 60 anniversary of the Great October revolution: E. Demushkin. Still, he drives trains! (3). ENEA - young innovator: (5). 60 heroic...