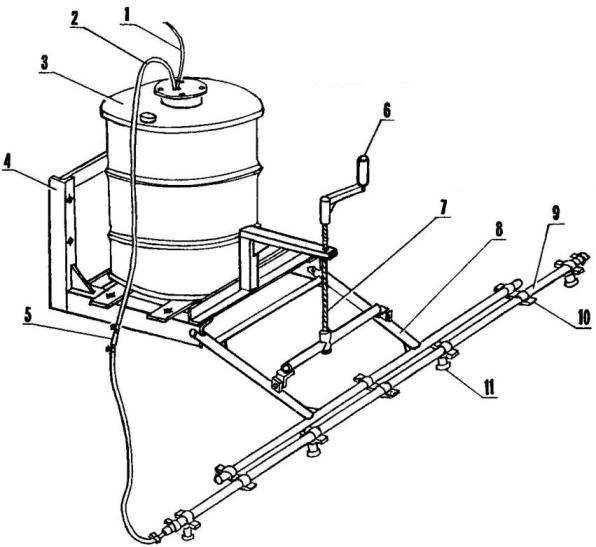 A real scourge of the potato fields was the Colorado potato beetle. And in recent years because of the warm winter it is getting more and more. To deal with it in different ways. But the most reliable and effective way all the same- spraying with special chemicals. If the area is small, then no problem. Buy in store or on the market hand-held sprayer for any model that is charged with a solution of capacity for work! An hour and a half and the plot of the pests exterminated. But this, again, in that case, if the potato plantation is small – five to ten acres.
And if they are spread on the acres? In the collective farms, where planting potatoes in large quantities, there is a special wide-sprayers, which are industrially produced. They can be used for chemical weeding of grain crops, and to control the Colorado potato beetle.
It turns out that small plots in gardens and orchards protected, a large plantation in the collective farms, too, but a farmer or a small agricultural cooperative with its two, five acres of beetle remains as one on one. Releases our industry sprayers low capacity for mechanical processing fields. At least, not previously produced. But even if it will produce, then, judging by the prices for other agricultural machinery, such sprayer have to give a crop of potatoes from one hectare.