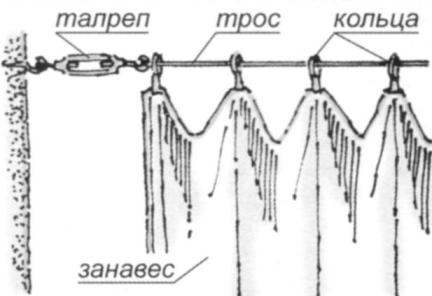 So say when something is stretched like a guitar string. Namely, the tension required for the wire bracket on the window curtains, which is called "String". However, to ensure a tight suspension it is not so easy. But the use of a small lanyard will help to achieve the desired result even with heavy curtains.
Recommend to read
SAWING STRINGS
Guitar string can optionally play to the role... for the blade of the jigsaw. To do this, cut the strings no 5, 6 or 7 must be freed from the braid, insert the jigsaw and rhombic or...
CAN AND A NAIL
Clothespin is adapted for hanging on a rope or wire. If adapt it for suspension, say on a nail — there would be a more versatile clip. It turns out to do just that. Enter into the hole...