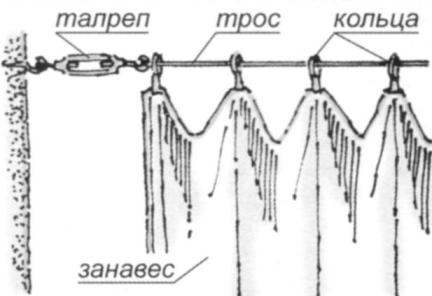 So say when something is stretched like a guitar string. Namely, the tension required for the wire bracket on the window curtains, which is called "String". However, to ensure a tight suspension it is not so easy. But the use of a small lanyard will help to achieve the desired result even with heavy curtains.
Recommend to read
ASSISTANT WELDING
Thank you so much, friend magazine, for the development of welding transformers. Inspired by the publications took a chance and made themselves compact, but quite powerful "svarochnik"...
COLLAPSIBLE WORKBENCH
What should be the bench? Of course, durable and easy to use! However, many, in addition to this, note the compactness and the possibility of quick disassembly, as not all fans polotical...