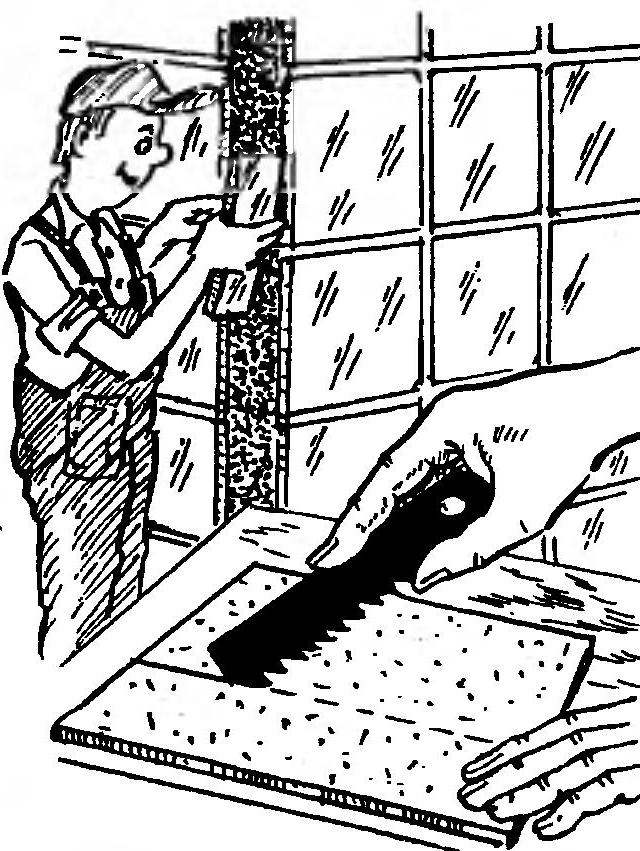 When carrying out cladding work, tiles is often a need to cut from it a narrow strip. To do this, of course, can and glass cutter, but it is difficult, and there is no guarantee that the edge will smooth the cutter. The same work will be easier to perform with a chip of the saw blade. This nail file scratched the reverse side of the tile almost to the "glass" layer remains only to carefully break off the strip. The blunt end of the blade can be broken off with pliers.
L. MOROZOV, G. Samara
Recommend to read
"ELECTROMURES"
The name given to the original device, designed to replace manual labor when laying trunk cables with a diameter up to 60 mm. With their heavy lashes, as if boatmen twine could handle,...
CUT FRUITS AND ROOTS
A rural resident with a large garden and cattle, will love shredder, made by a craftsman from the village of Bornukovo Nizhny Novgorod region Yevgeny Kulikov. With its help in the...