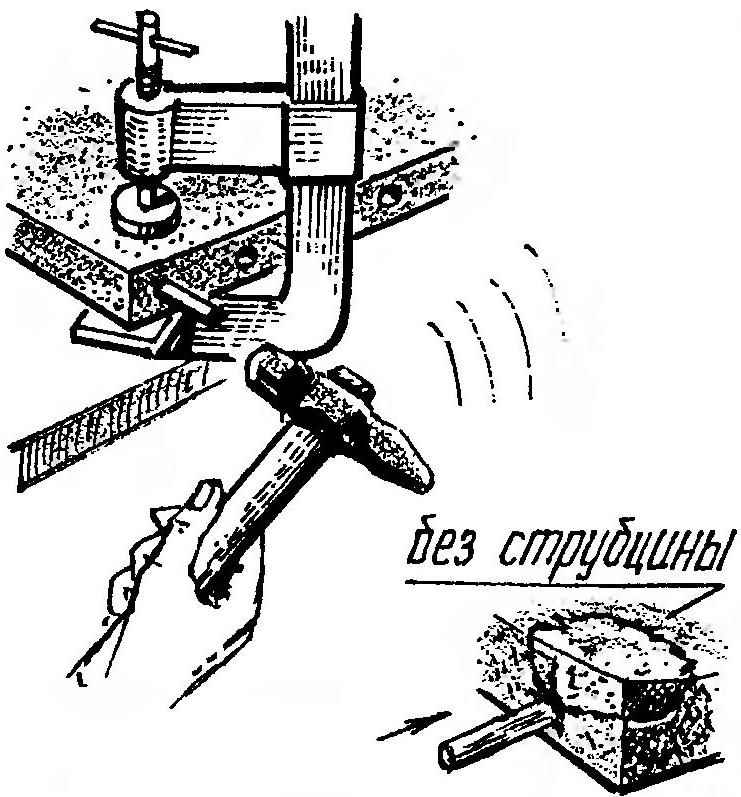 When driving round a pin in the prepared hole in the particle Board there is a danger that tightly the incoming rod will break loose material.
To avoid this, pre-shrink this place a C-clamp — spike will not damage the stove, even if it will have to be a hammer.
Recommend to read
SERIES P: SEARCH CONTINUES
The work of our circle of technical creativity at the Polytechnic of light industry does the city have repeatedly told on the pages of "M-K." At the last such publication number 2 for...
RECUMBENT: HANDS AND FEET
The advantages of a velomobile compared to a bike known to all. First things first- it is resistance, and thanks to her and comfort (although relative) is also much higher. I want to...