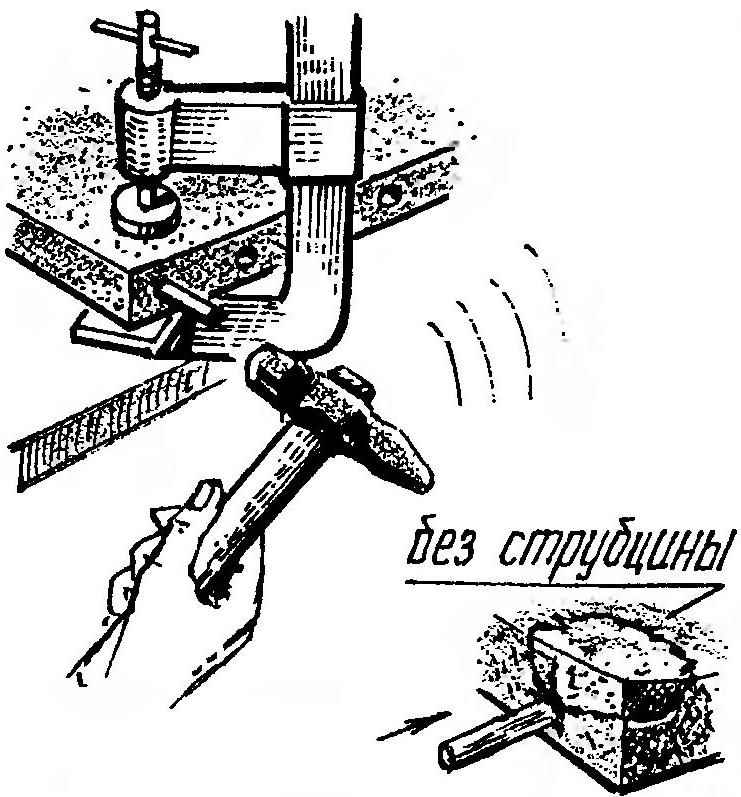 When driving round a pin in the prepared hole in the particle Board there is a danger that tightly the incoming rod will break loose material.
To avoid this, pre-shrink this place a C-clamp — spike will not damage the stove, even if it will have to be a hammer.
Recommend to read
THREAD NUT
You need to cut into the rod thread. Dice you have, but no holder. How to be? Very simple. Choose a nut, which enters the die is tight, with no gap. Saw the thread and nut groove, align...
AND HAMMER — EASY
Even firmly planted on the wooden handle of a hammer eventually relaxes from the shock and shrinkage of wood. Again to strengthen it will help the screw, screwed in the center cross,...