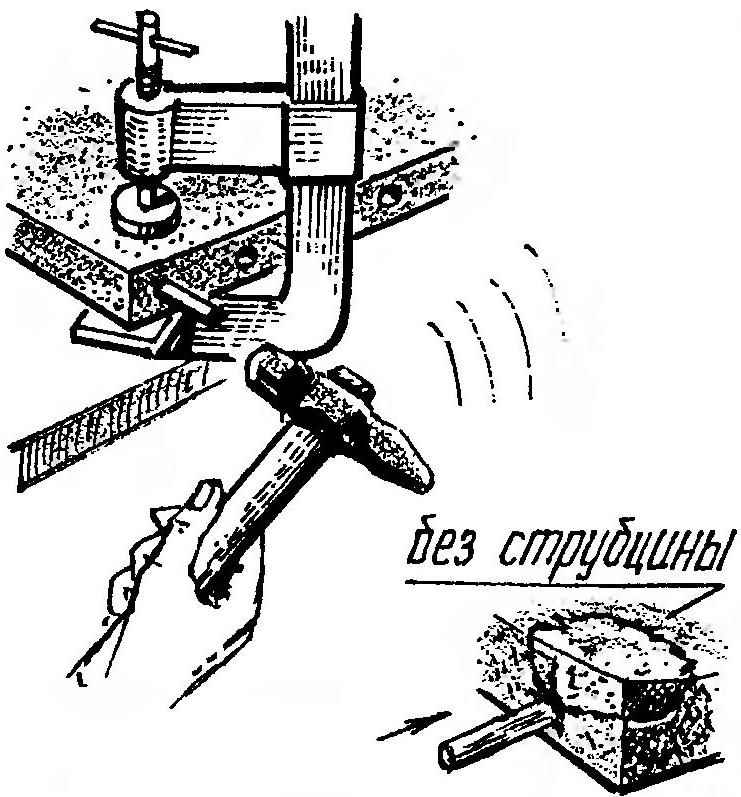 When driving round a pin in the prepared hole in the particle Board there is a danger that tightly the incoming rod will break loose material.
To avoid this, pre-shrink this place a C-clamp — spike will not damage the stove, even if it will have to be a hammer.
Recommend to read
BENTLEY STATE LIMOUSINE
Your first car with 4-cylinder motor a working volume of 3.0 liters Walter Owen Bentley, the owner of the company, demonstrated at the London motor show in the autumn of 1919, and after...
NAILED SKIRTING
After nastilki a floor you have to beat a plinth, mount which in such remote bridges, such as, for example, a radiator always causes trouble. Rescue a simple device consisting of a metal...