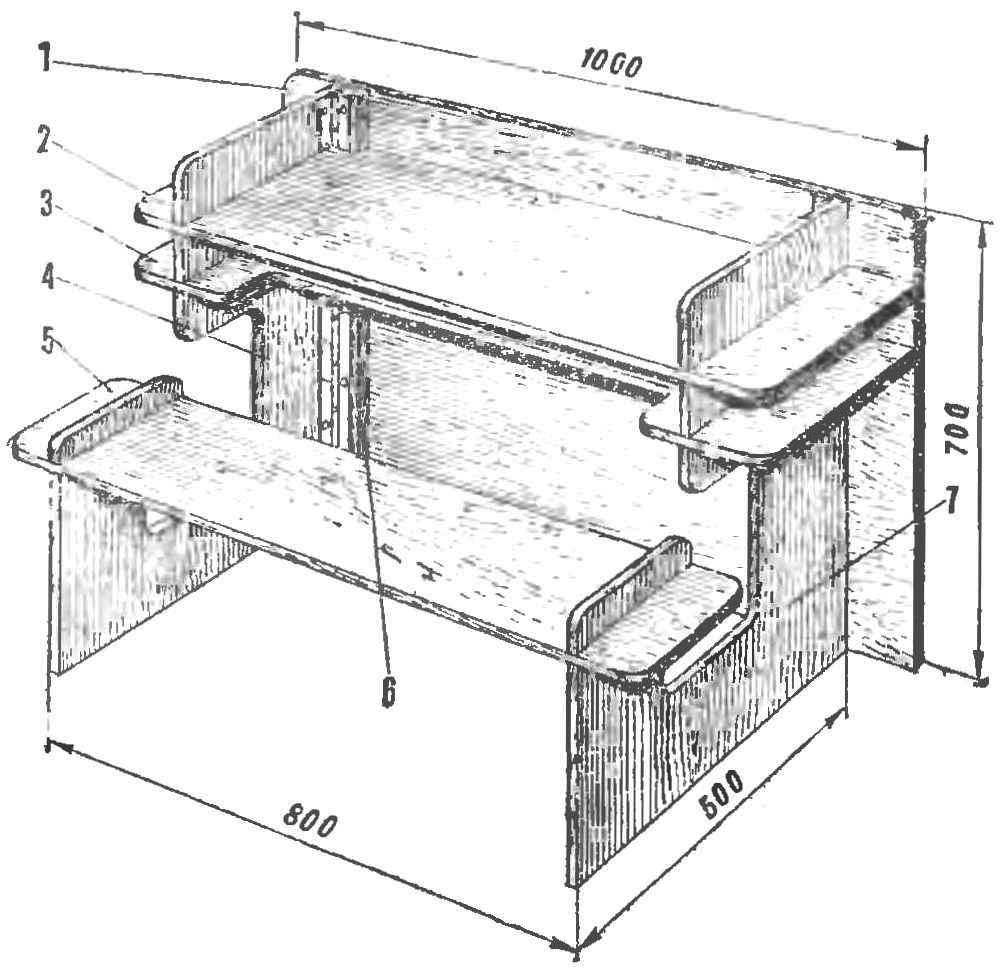 Such desks there are a number of things. One of them is the ability easily, disassembled for parts, to move from place to place, for example to put in the garden, in the yard. Younger children (preschoolers or first-graders), it will seem a lot attractive when you provide it to transport a frame cart on wheels. The older she'll get, obviously, the fact that during holidays, folded and put in the corner, against the wall, takes up minimal space.
To make a folding Desk is best made of plywood 10 mm thick. To the lower side of the sawn-off piece of plywood had burrs and flakes, as it usually happens, you can use any of the following methods. For example, hold the hacksaw at an angle of 35-45° to the surface, to saw; to cut through the back of the sheet ia one layer deep with a knife or cutter under the cut line of the future; put in the same place a thick Board, cementing with plywood clamps. More carefully also treat the lower side, or rather, its edge with a file and sandpaper. Finally, put the detail of this inward design.
Game front panel, round the top corners with a small radius and mark the places for the vertical slats on the left side and a long piano hinge on the right. The bar should be under the left loop, then when folding desks — when the "collapse" of the side walls, fastened with hinges, the right one will close the left. So, strap height must be greater than the thickness of the sidewall (15-20 mm).