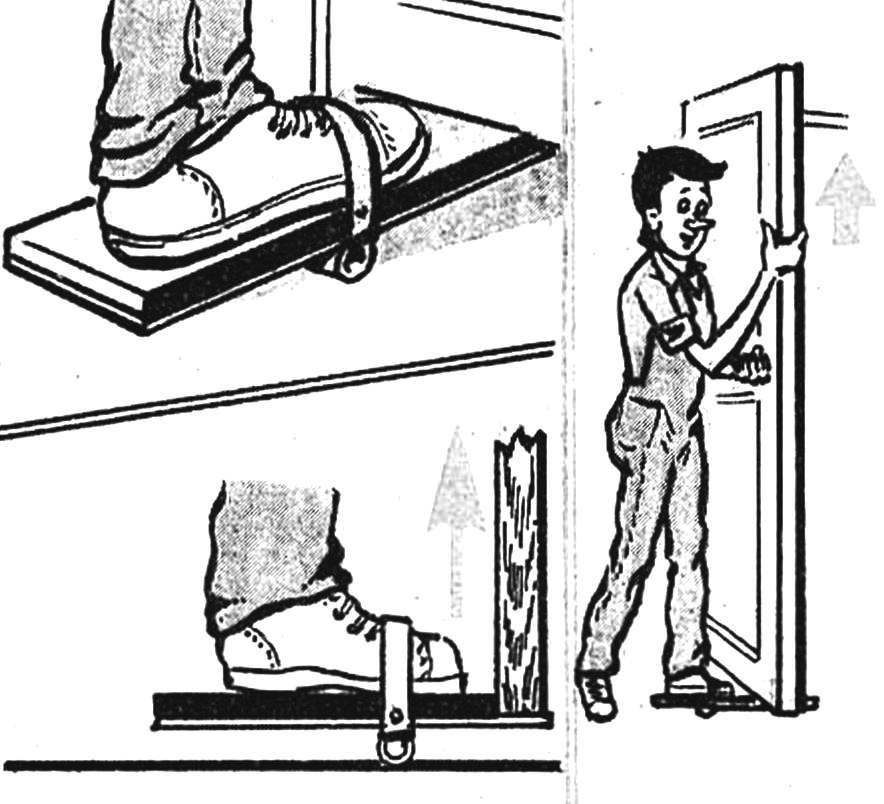 To remove or hang on the door hinges alone — for many, this becomes an intractable problem. Make the device shown in the figure, and the case will move forward.
Recommend to read
"BURAN" AND SIX WHEELS
Powertrain with a CVT from a snowmobile "Buran". His power even enough that the ATV can tow a sled with firewood on the snow. Bridges, box: transfer case and change gear, the propeller...
SLED CHAIR
Most parents drive their children to nurseries and kindergartens. The summer with their delivery and the way back home, usually no problem — the children running ahead of parents or...