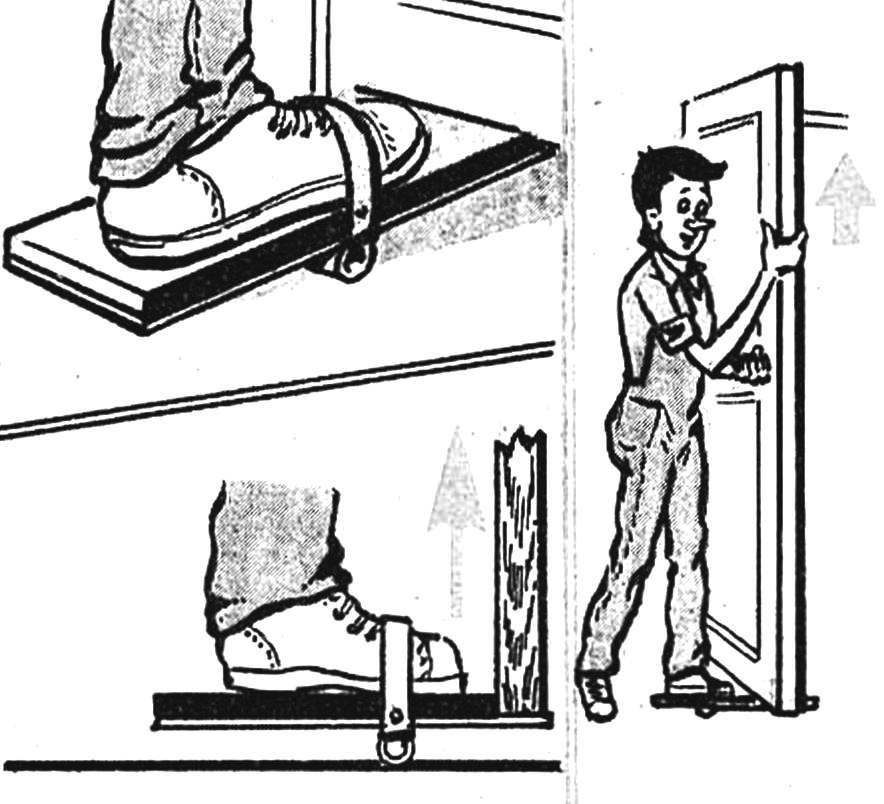 To remove or hang on the door hinges alone — for many, this becomes an intractable problem. Make the device shown in the figure, and the case will move forward.
Recommend to read
ON THE SLEDGE — IN THE SUMMER!
Gardeners will appreciate the trolley-sledge, shown in the figure, because it can be used all year round. Necessary, for example, in summer, carry some cargo, put it on the cart, put on...
WHEN YOU CAN SIT BEHIND THE WHEEL
Recently Russia adopted a law allowing drivers to get behind the wheel of a car with a small residual content of alcohol in the blood. Knowing how topical this subject in Russia, I think...