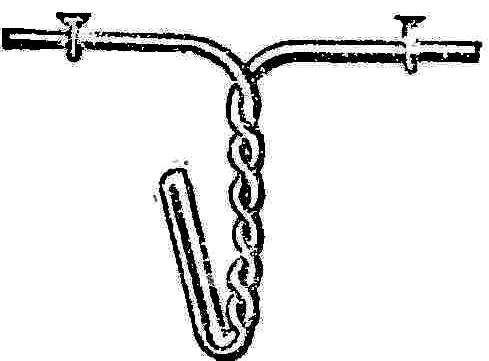 Rolled in a coil of hides, wire, fishing line conveniently stored by hanging on a hook. Nail the most simple but not the best option: in plywood or hardboard he did not last long. Much more reliable — a wire hook fixed in the wall a pair of small studs.
Recommend to read
A HANGER FOR DRILLS
For hammers and chisels, screwdrivers and pliers — for the different instruments invented different ways of suspension and mounting of tool boards in the workshop or home work area. But...
BETTER THAN HOOKS
If you rode into a new apartment and have not had time to nail in the bathroom hooks for towels, don't rush. That you will always have time to do. It is much easier and looks prettier...