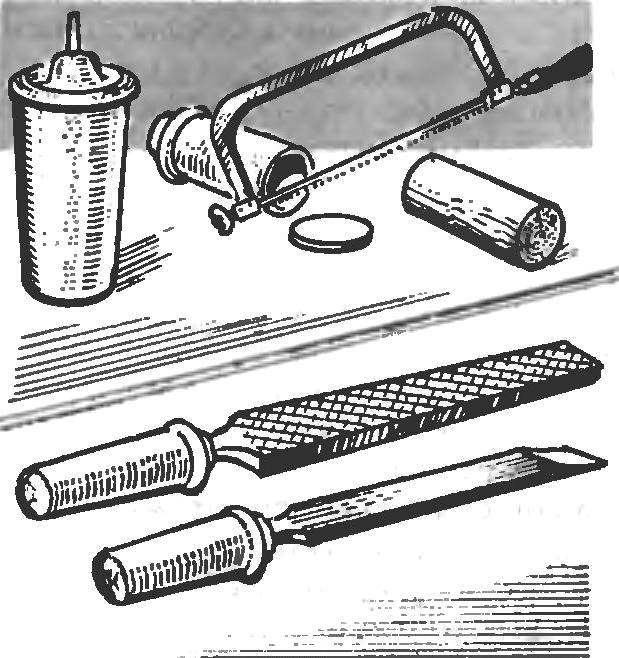 The cartridges for refilling gas lighters very durable case, it is a pity to throw away. Tried to find them a different application. The most successful, I think, is to make handles for tools From the empty casing cut bottom and from the back side gently shake the valve. Now insert the wooden cylinder inside the tube, cut off flush with the edge of the hull, and in the valve hole carefully abate shank rasp or chisel.
R. TOSHEV, p. Konosha, Arkhangelsk region.
Recommend to read
NEW FROM OLD
In the mixer tap in the bathroom sometimes breaks the pin on the shower switch cold-hot water. In the store it is almost impossible to find, and a new faucet is expensive. It is fixable....
THE DOOR-GRID
"Ah, summer red, I would love you, if not for the heat, and dust, Yes mosquitoes, Yes flies!" Who would not think of these Pushkin's lines, "fighting" in a country house or cottage with...