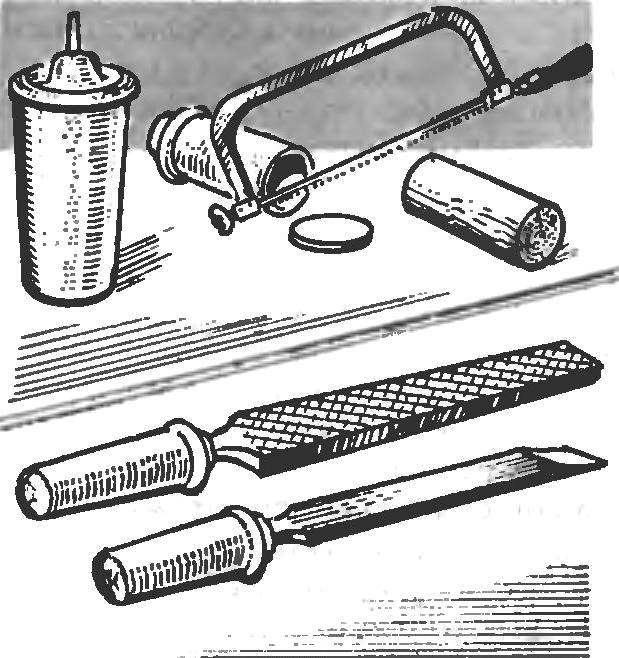 The cartridges for refilling gas lighters very durable case, it is a pity to throw away. Tried to find them a different application. The most successful, I think, is to make handles for tools From the empty casing cut bottom and from the back side gently shake the valve. Now insert the wooden cylinder inside the tube, cut off flush with the edge of the hull, and in the valve hole carefully abate shank rasp or chisel.
R. TOSHEV, p. Konosha, Arkhangelsk region.
Recommend to read
"THE JANITOR" — ON THE WINDOW
Replacing outdated car "janitor", as often called the wiper, attach the handle with extension rod — get a handy household tool for cleaning home Windows.
STOVE-SISTERS
Needless to say, it's nice to warm up in chilly or cold weather at home (whether Dutch or European fireplace), and even admire them, if it is done skillfully. And good Russian stove —...