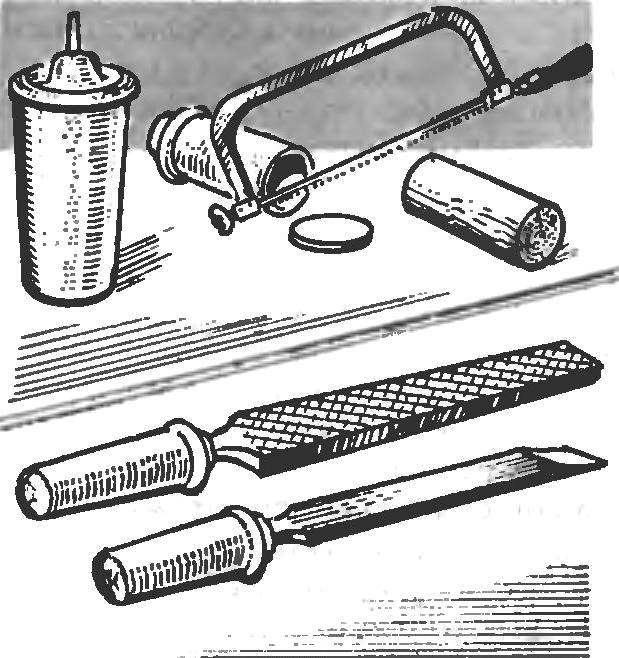 The cartridges for refilling gas lighters very durable case, it is a pity to throw away. Tried to find them a different application. The most successful, I think, is to make handles for tools From the empty casing cut bottom and from the back side gently shake the valve. Now insert the wooden cylinder inside the tube, cut off flush with the edge of the hull, and in the valve hole carefully abate shank rasp or chisel.
R. TOSHEV, p. Konosha, Arkhangelsk region.
Recommend to read
COVER FOR MAT
Just note - it's not my idea, I offer only the version of her performance. Came across this idea in some military magazine. The conversation was about the Mat-foam: "...However, such...
GRINDING WHEELS
Every day we use a huge amount of things and have almost ceased to notice them. But it turns out in the production of minor things at first glance hides a lot of interesting and...