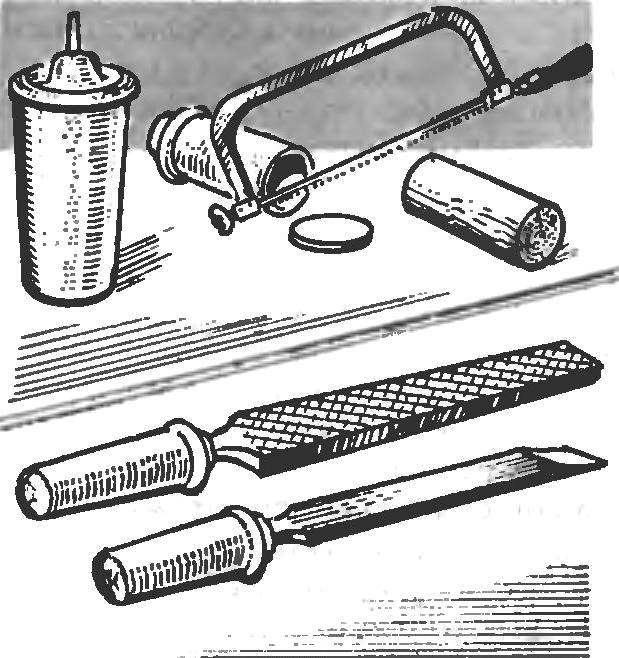 The cartridges for refilling gas lighters very durable case, it is a pity to throw away. Tried to find them a different application. The most successful, I think, is to make handles for tools From the empty casing cut bottom and from the back side gently shake the valve. Now insert the wooden cylinder inside the tube, cut off flush with the edge of the hull, and in the valve hole carefully abate shank rasp or chisel.
R. TOSHEV, p. Konosha, Arkhangelsk region.
Recommend to read
RELIABLE CHAIN
Amateur designers of vehicles, and motor agricultural machinery often have to work with what is at hand. Typically, this is the engine from a moped or motorcycle, the wheels of a...
AND THE JIGSAW IS IN PLACE
Even if you use an electric jigsaw, it is usually at the curve sawing any moves on her trail the jigsaw. However, here is an easy way to get perfect circles with jigsaws device — be it a...