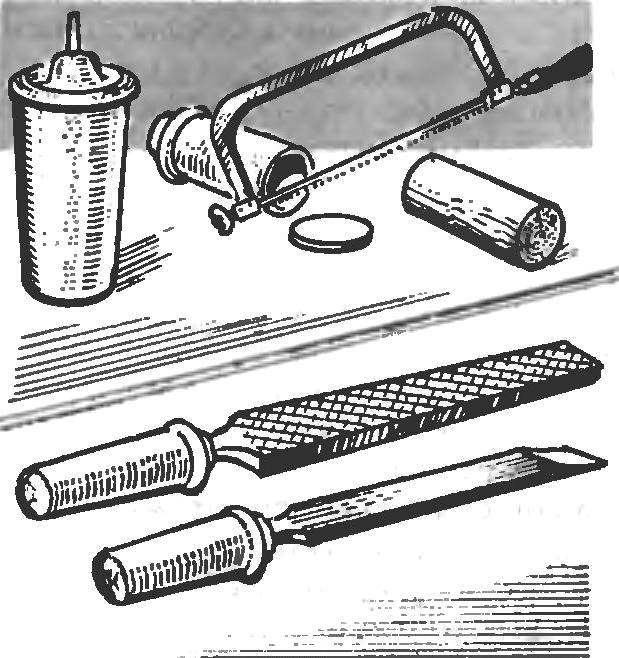 The cartridges for refilling gas lighters very durable case, it is a pity to throw away. Tried to find them a different application. The most successful, I think, is to make handles for tools From the empty casing cut bottom and from the back side gently shake the valve. Now insert the wooden cylinder inside the tube, cut off flush with the edge of the hull, and in the valve hole carefully abate shank rasp or chisel.
R. TOSHEV, p. Konosha, Arkhangelsk region.
Recommend to read
THE AIRCRAFT FOR THE CRUISER
We can safely say that the class of the ship ejection of seaplanes was the most short-lived in the history of Soviet aviation. There are many reasons, but chief among them is that in the...
GAZ-69
The signing of the agreement between Ford Motor company and the government of the USSR on may 31, 1929, was the basis for the establishment at the time the giant automobile plant in...