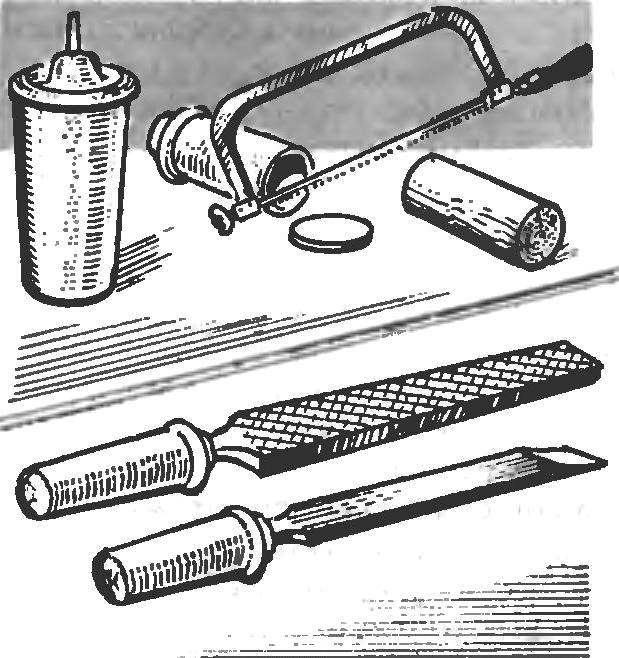 The cartridges for refilling gas lighters very durable case, it is a pity to throw away. Tried to find them a different application. The most successful, I think, is to make handles for tools From the empty casing cut bottom and from the back side gently shake the valve. Now insert the wooden cylinder inside the tube, cut off flush with the edge of the hull, and in the valve hole carefully abate shank rasp or chisel.
R. TOSHEV, p. Konosha, Arkhangelsk region.
Recommend to read
Insurance for drill
Drill chuck, in particular manual, is not always able to keep the drill from turning when machining hard metals or release of the cutting edges of metal. It solves the problem of the...
Eternal pen
If beautiful ballpoint pen single-use (no refills) spent paste, it can be refilled using a conventional rod and a piece of polyvinyl tape. To begin with pliers or a dull knife remove the...