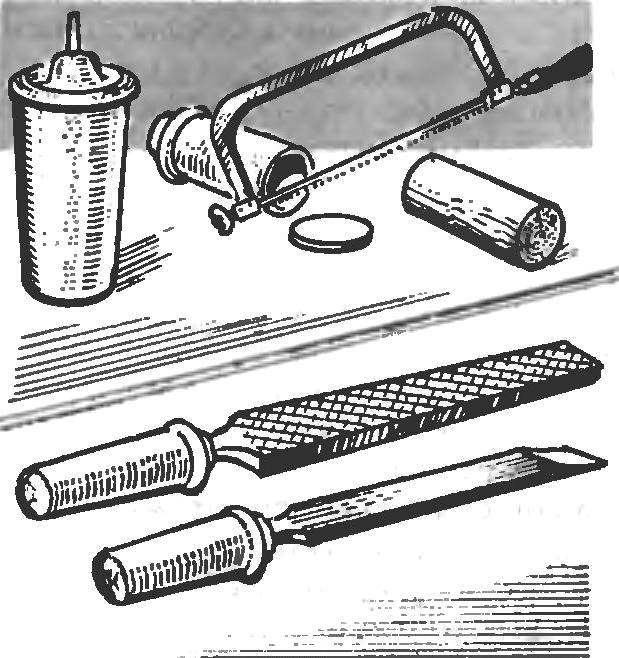 The cartridges for refilling gas lighters very durable case, it is a pity to throw away. Tried to find them a different application. The most successful, I think, is to make handles for tools From the empty casing cut bottom and from the back side gently shake the valve. Now insert the wooden cylinder inside the tube, cut off flush with the edge of the hull, and in the valve hole carefully abate shank rasp or chisel.
R. TOSHEV, p. Konosha, Arkhangelsk region.
Recommend to read
D-PAD-UNIVERSAL
Really, do you need a swivel chair or a chair, stand for g/dressed or swivel front under the radio, lamp, hanger, any of these grounds can be made on the proposed scheme. It is suitable...
ELECTRONIC VOLTAGE REGULATOR
Many motorists available means, to improve the performance of various components of your machine. Considerable help in providing them electronics. To take at least a variety of...