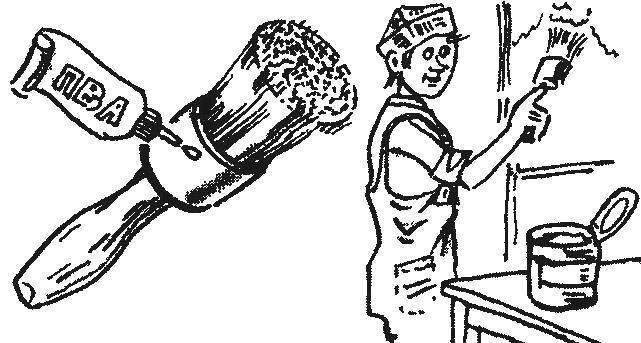 It is very frustrating when when applying varnish or paint using a paint brush leaving out the individual bristles that violate the smoothness and evenness of the coating. To avoid this is easy, if the brush into the base of its bristles, to enter any glue (e.g., BF or PVA). It is enough to drill in the frame the appropriate hole and squeeze a bit of glue.
Recommend to read
WITHOUT A BRUSH AND IS CONVENIENTLY
Offer an easy and convenient option of using paper glue sold in plastic bottles without a brush. On the lid of the bottle make a hole with a diameter under the core-tube of a ballpoint...
THE FRAME — TIGHTLY!
Loose door frame is easy to fix, without resorting to the services of the master. Need to drill through it several through holes, going deep in the wall. This can be done with...