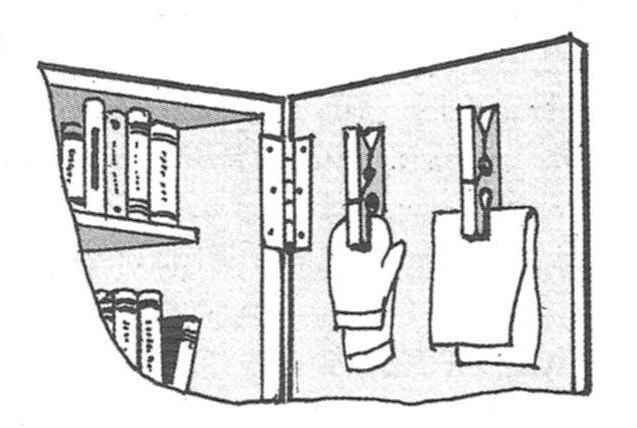 And in the wardrobe in the book (Yes, probably, and in the kitchen), there are always small things that almost prevented the placement of the primary storage. And here come to the aid of ordinary clothespins. Attach them on the inside of the doors – get convenient clips for hanging sheets or flat objects, as well as any loose, Packed in bags.
Recommend to read
CUTTER OF HOOP
Loves to embroider or cross stitch is used for the tensioning of the fabric an ingenious device — the Hoop: two wooden or plastic rings, one of which together with the tissue fits snugly...
RECUMBENT MADI
Invented and built unusual to our eyes the car of the students of the Moscow automobile and road Institute N. Belov, N. Dubinin, Yu Medovikov, A. Ortega-Gil and O. Khokhlova, under the...