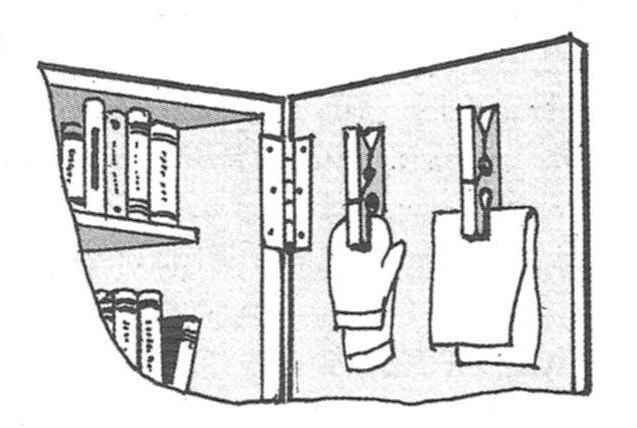 And in the wardrobe in the book (Yes, probably, and in the kitchen), there are always small things that almost prevented the placement of the primary storage. And here come to the aid of ordinary clothespins. Attach them on the inside of the doors – get convenient clips for hanging sheets or flat objects, as well as any loose, Packed in bags.
Recommend to read
OF THE BOXES — WARDROBE
Now self-respecting Shoe company pack their products in such a beautiful and, most importantly, strong boxes, which brought a purchase from a shop, makes you wonder what would it eat?...
SHOULDER TIE
In the closet or the wardrobe of any design there are shelves or brackets, hangers for placement and headwear, and outerwear, and shirts. But ties — no special device, except that the...