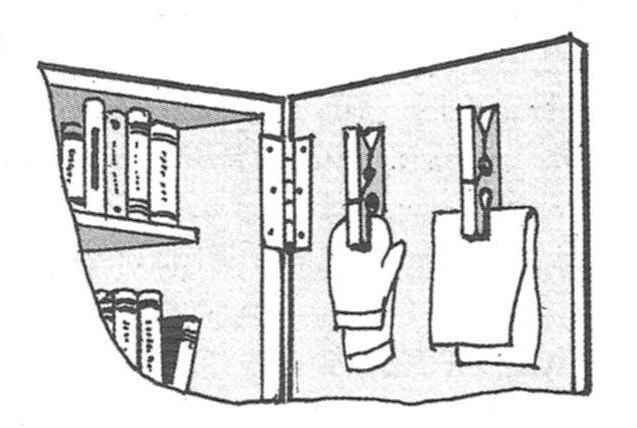 And in the wardrobe in the book (Yes, probably, and in the kitchen), there are always small things that almost prevented the placement of the primary storage. And here come to the aid of ordinary clothespins. Attach them on the inside of the doors – get convenient clips for hanging sheets or flat objects, as well as any loose, Packed in bags.
Recommend to read
EMERGING OUT OF THE PICTURE
the Table is a working Board which can be raised and fixed on the wall very comfortable. This is usually done by one of the ends of the tabletop is attached to a wall bar on the hinges...
THE COMPOSTING GREENHOUSE
For the rational use of weeds and grass-tops in gardens or allotments of their composted in pits or small towers. I'm doing this: throwing a wooden greenhouse in a box without a bottom...