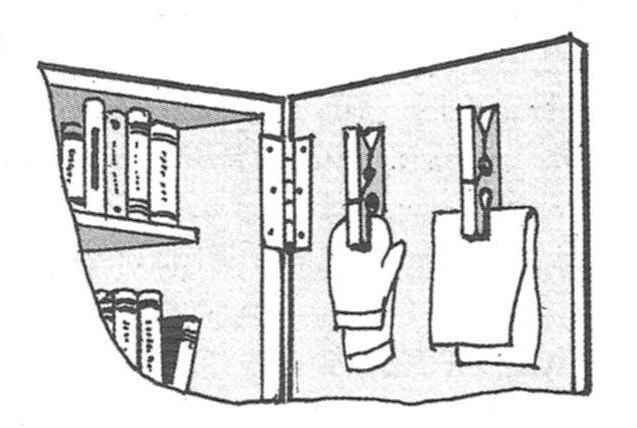 And in the wardrobe in the book (Yes, probably, and in the kitchen), there are always small things that almost prevented the placement of the primary storage. And here come to the aid of ordinary clothespins. Attach them on the inside of the doors – get convenient clips for hanging sheets or flat objects, as well as any loose, Packed in bags.
Recommend to read
NEW ROLE TUBE
Experienced owner never burn in the kitchen, lifting the hot lid on the stove pots, pans or kettle. To protect hands from this helps her wine tube is threaded under the loop handle on...
BLACK SEA SHALANDA
"...The barge is loaded mast and folded sail, half pushed into the sea, floated on a light wave... The boys came over and, without much difficulty pushing the barge, jumped into...