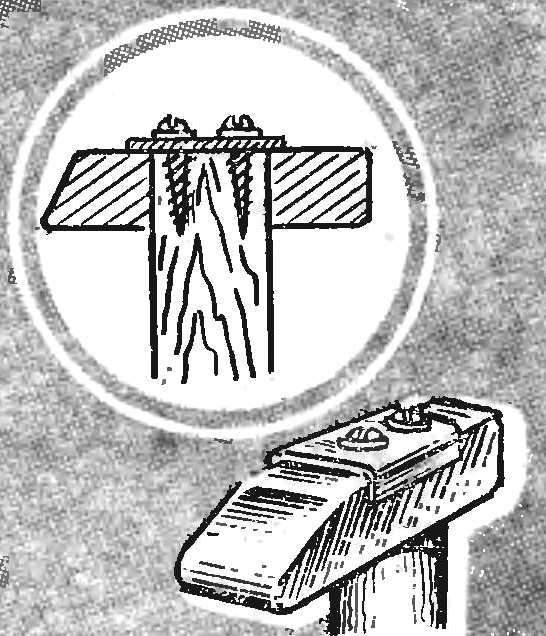 Love tinkering in my spare time. Probably most often use the hammer, but the mounting of the striker on the handle with a wedge it seems to me unreliable. So I decided to make this connection otherwise. Cut from steel plate and rectangular washer and drilled in its center two holes. Put on the handle of the hammer and wedged it through the washer two screws. They keep better than any wedge.
Dima SIZOV, senior Povarovka, Moscow region
Recommend to read
WAKE TAPE RECORDER
I designed a digital timer, which wrist watch, MONTANA, has a great standby time (up to 24 hours), good precision (the error is only a few seconds per day), simplicity, performance and...
THE OVEN JAR…
Steel sorokametrovoy a can (or jar) over time rust begins to leak, making it not suitable for storing not only food, but water. It is a pity to throw out, and not suggest. Because of the...