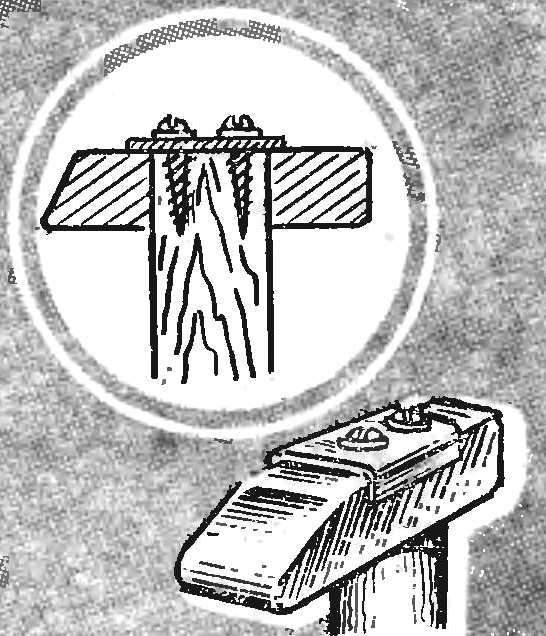 Love tinkering in my spare time. Probably most often use the hammer, but the mounting of the striker on the handle with a wedge it seems to me unreliable. So I decided to make this connection otherwise. Cut from steel plate and rectangular washer and drilled in its center two holes. Put on the handle of the hammer and wedged it through the washer two screws. They keep better than any wedge.
Dima SIZOV, senior Povarovka, Moscow region
Recommend to read
Cup HOLDER? IT IS NOT NEEDED!
His appearance holder, obviously, was due to the fact that it was not possible to attach the handle to the glass. Modern chemistry allows you to do this even at home. Take the glue BF-2...
WITHOUT A DRILL
The hole in the metal plate can be obtained without drill: it is enough to bend it and work a round file or a needle file. This technique is especially useful when you want an oval hole....