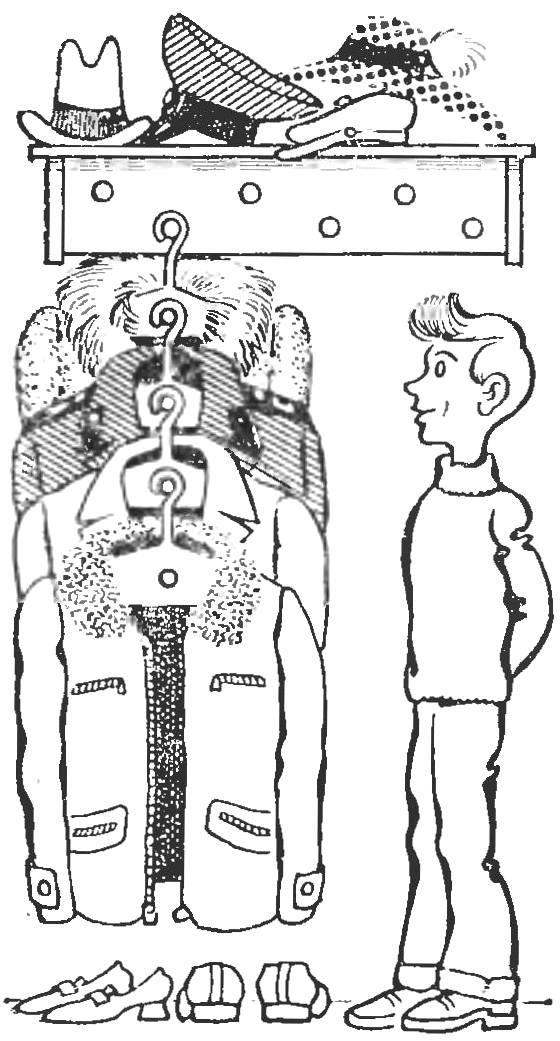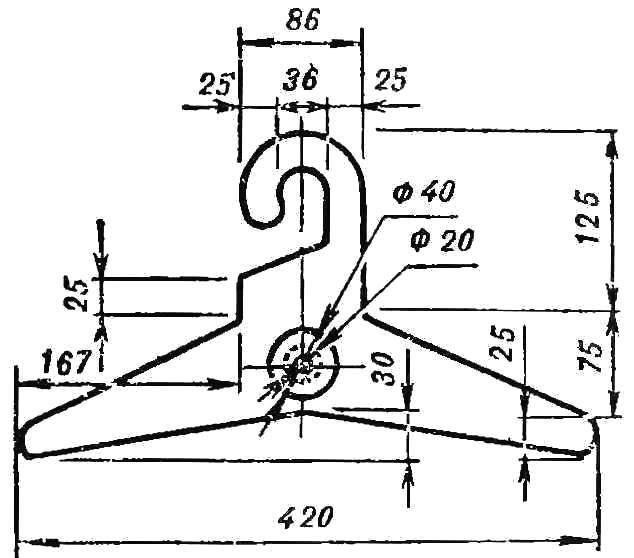 you will be able to hang if you do the five coat hangers, are shown in the figure. Material — plywood desyatikilometrovy, additional bracket fabricate from the half-spools.
Recommend to read
WHERE TO HANG TIE
As a rule, commercially available hanging racks for ties and belts there is a special bracket located on the door.&If such detail is missing, it will replace the original hanger...
FOOT IN AID
To remove or hang on the door hinges alone — for many, this becomes an intractable problem. Make the device shown in the figure, and the case will move forward.