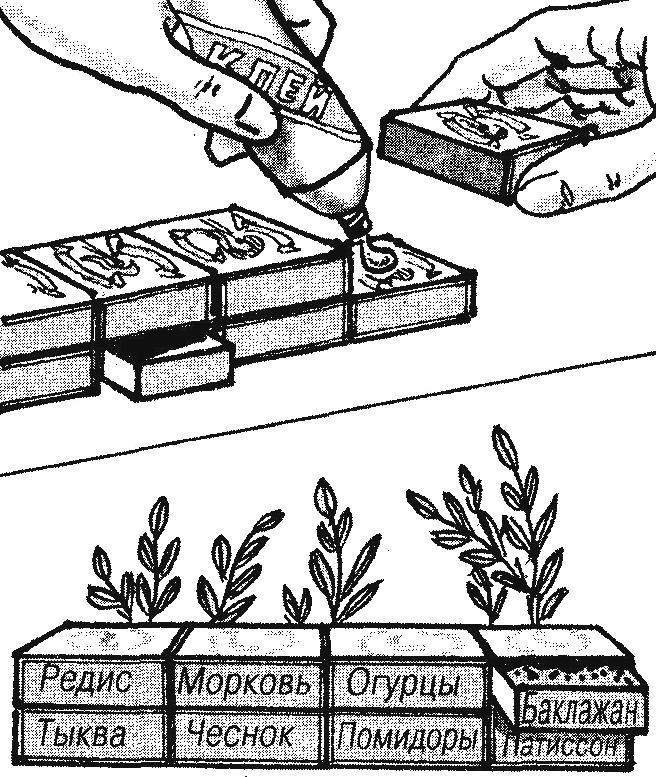 Usually vegetable seeds, berry and horticultural crops are kept in bags, which is not very convenient. Much handier to keep them in a special box with drawers. It is easy to make from vacant matchbox boxes: simply glue them together.
V. GOLOVASHIN, Rybnoe, Ryazan region.
Recommend to read
MATCHBOX "ELEVATOR"
Matches... How many times we use them for the day! To do this, constantly having to open and close the drawer or get them off the shelf — they are thrown on the table — the baby was right...
BOX GARDENER
Use any small box or put together a specially — is a great help to someone have a lot of mess in the beds. Such a box will serve as a convenient bench, and as a tool kit.