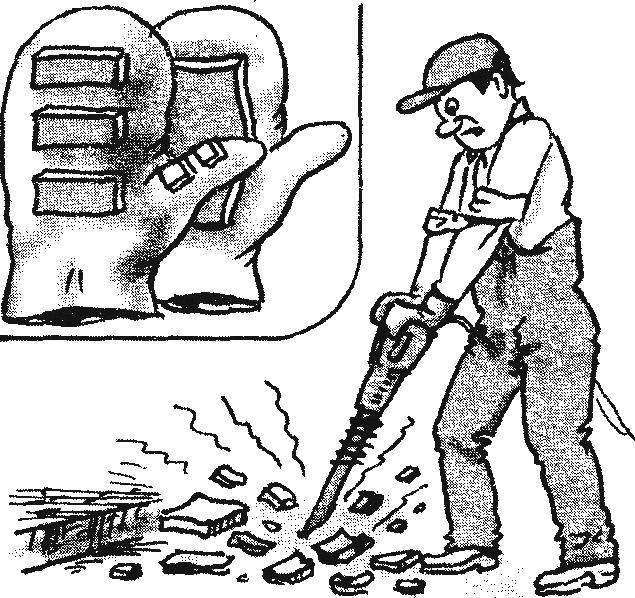 To work with vibrating hand tools or tool is good to have a "antifibrogenic". To manufacture them is not difficult. Enough to the palms of the usual gloves to sew the strip or plate of porous rubber.
A. MATVEICHUK, 3аводоуковск, Tyumen region.
Recommend to read
"GLOVES" FROM THE PACKAGE
Hands stay clean after you perform the paint work, if you wear them pre-plastic bags. One-time use of such gloves excludes the operation of subsequent purification of dyes, as is usually...
PLYWOOD HAND
Any gloves, especially leather, be dried without losing their form if you make this from any material pravilno flat, resembling a hand. Draw pravilno before sawing is very simple: put...