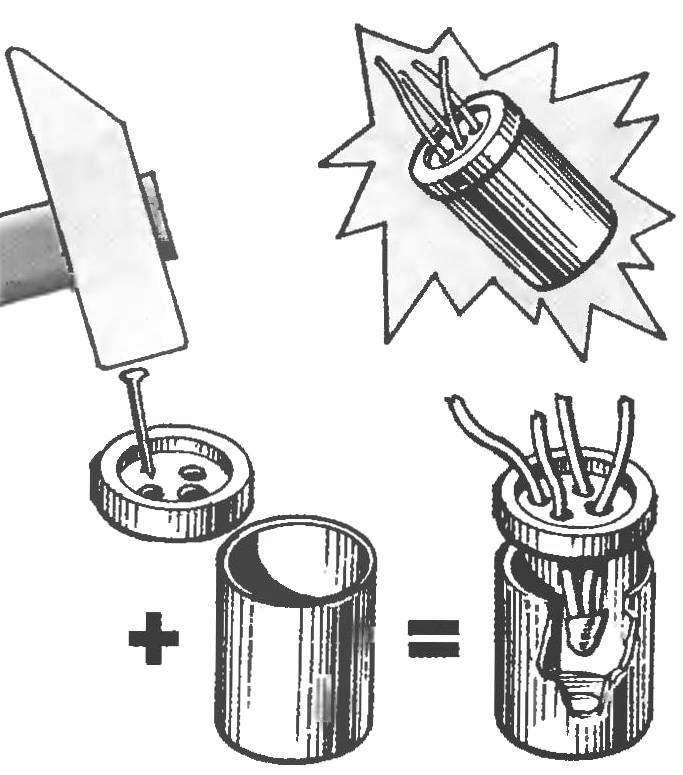 Tins of film can be used if necessary as insulators or junction boxes to protect the connections from two to four and even six electric wires. To do this, the lid of the jar need to do the punch the required number of holes corresponding to the wires. Into the holes to insert the ends of the wires and connect them by twisting or soldering. Then, Seitalieva connection, put it in a jar and close the lid.
Recommend to read
INSTEAD OF DUCT TAPE
I want to share with the readers of "M-K" a small trick that often helps me when it is urgent for insulating wires and electrical tape no. Done in this case so I cut a strip from the...
BOX BACKLIT
To sort the slides of a copy of a small drawing, figure will help this simple lamp. For its production will need a cardboard box of suitable size, a sheet of plywood, a screen of frosted...