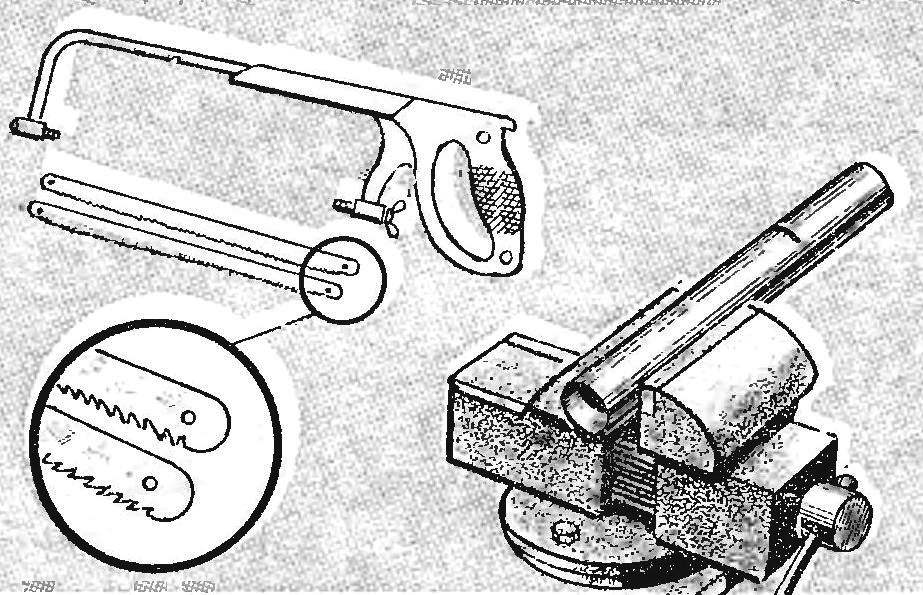 To saw thin-walled metal pipe clutched in a vise — employment is not easy. Not only because the accompanying screeching grates on the ear. The work itself is difficult: in one direction the saw is more or less easy, but the other can't get. Especially if the material is soft, e.g. aluminium. Put in place one of the saw blade two teeth towards each other. Cutting forces in both directions will be the same. Reduced and unpleasant sound cut metal.
Recommend to read
GENTLE PRUNER
For lovers of flowers is always a problem to cut the tender shoot, not damaging it. Neither the knife or household scissors, or the more secateur is not able to perform it in a way that...
AND HANDS INTACT!
Sharpen the saw — a simple matter, but it has the potential to injure your fingers on the sharp teeth. Use a cut rubber hose. It is sufficient to cut: it up and push on the part of the...