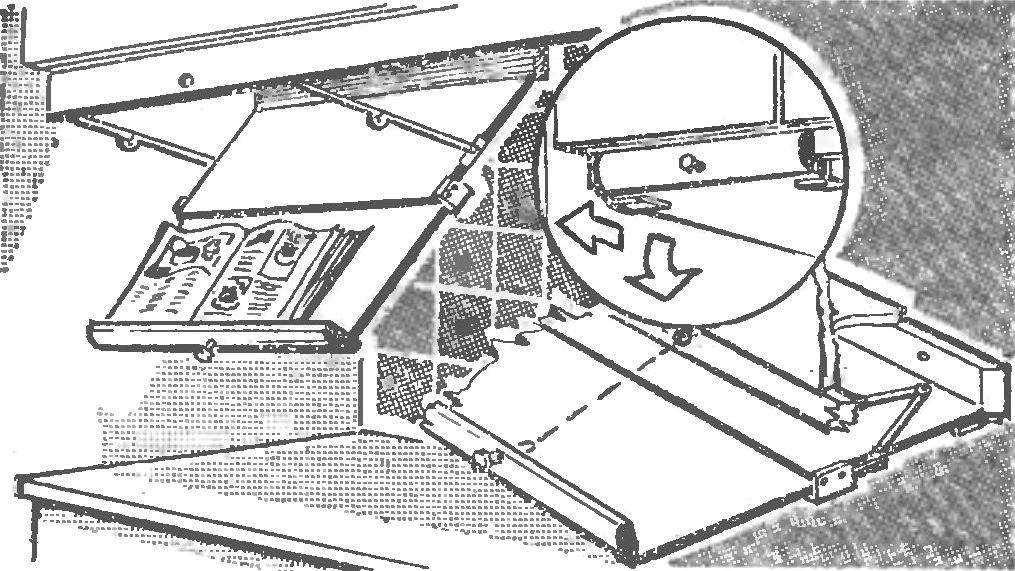 Many Housewives, especially beginners, are recipes for various dishes listed in the cookbook. So she was before my eyes, and not lying on the cutting table among the products, you can make a hinged shelf for books, fastened to the lower surface of the wall locker.
Recommend to read
HANGER FOR HACKSAW
The poor host saw just lying on the workbench or on a shelf, good — carefully placed in a tool box or hanging on a nail in the wall. However, if the next added another tool — such...
PWPTR FOR KITCHEN
If you forgot how baked waffle cake, preparing jellied fish or fried chicken Tabaka, it does not matter. Grab a cookbook, find the desired recipe and cook what you will. However, when...