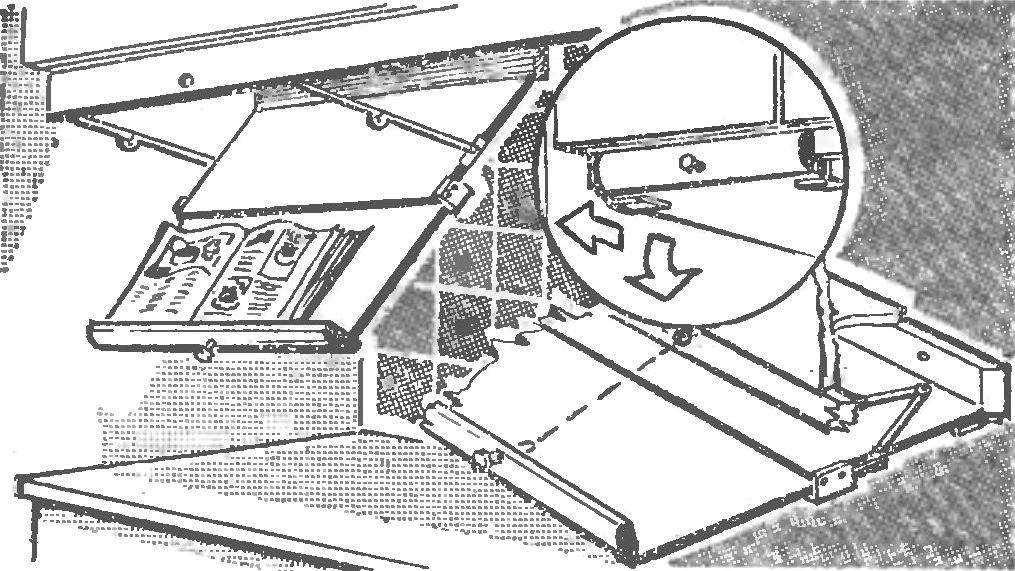 Many Housewives, especially beginners, are recipes for various dishes listed in the cookbook. So she was before my eyes, and not lying on the cutting table among the products, you can make a hinged shelf for books, fastened to the lower surface of the wall locker.
Recommend to read
FICUS ON A DRIP
You are going on vacation? What are your favorite flowers? Do I have to beg relatives from time to time to stop by your apartment to water the ficus and crocuses? Take our advice and...
TRICYCLE BUCKET…
Floor cleaning the process is quite tedious, especially when cleaning larger areas. A little easier it can, if to produce for a bucket of water special stand, equipped with three swivel...