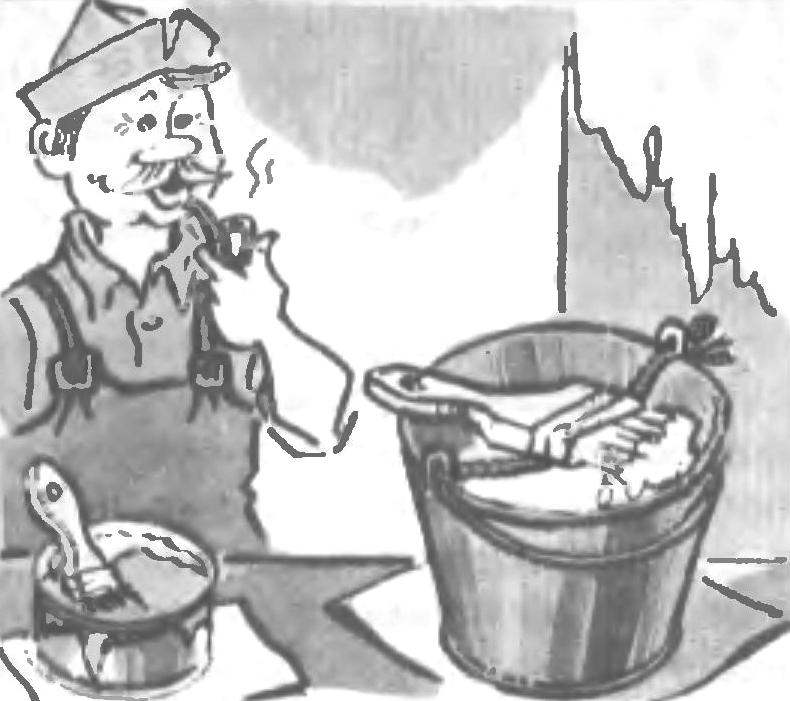 During painting operations, any pause — problem: where to put the brush? Help out a simple string, stretched between the ears buckets of paint. Neatly folded on it, the tool will quietly wait for when you will be able to continue the work.
Recommend to read
TRAP FOR PAINT
When painting the ceiling, cornices, etc. paint with a paint brush sometimes drains on hand. This will help avoid simple cropped funnel from a plastic bottle, put on the brush.
THE MOTOR ON THE CHAIR
There is no doubt that engaged in repairing the outboard motor should be on the beach. However, there are often problems with its installation in vertikalnom position. Vodnomotornyj do...