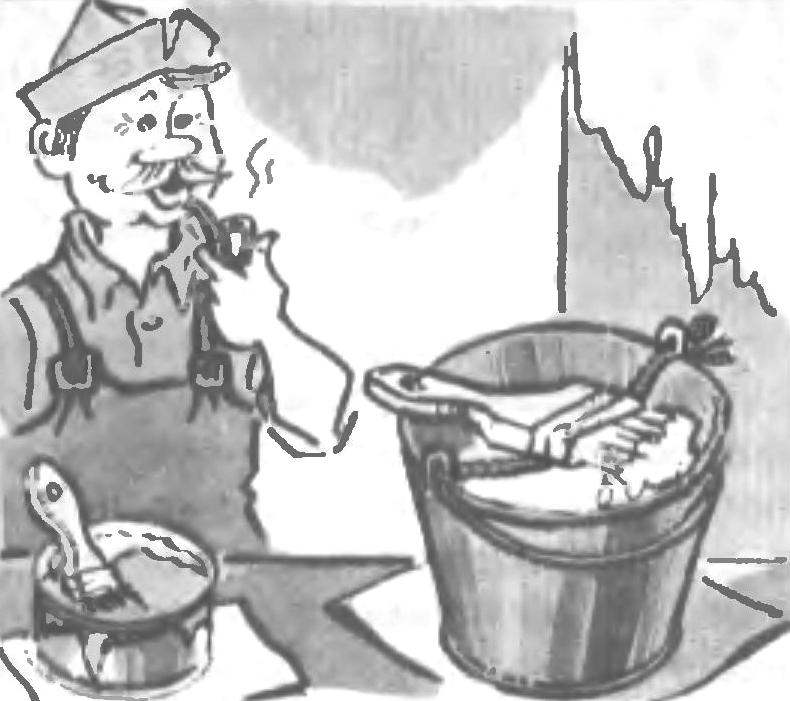 During painting operations, any pause — problem: where to put the brush? Help out a simple string, stretched between the ears buckets of paint. Neatly folded on it, the tool will quietly wait for when you will be able to continue the work.
Recommend to read
COLD CONTROL IC
In refrigerators with mechanical regulator temperature measured on the evaporator. It happens that the evaporator becomes covered with frost, and the thermostat begins to operate with an...
THE BIKE WITH MY OWN HANDS
It all started last year when I became increasingly commute to work by bike, because the expectations in the automobile crowd, after work, the moment of arrival home began to strain more...