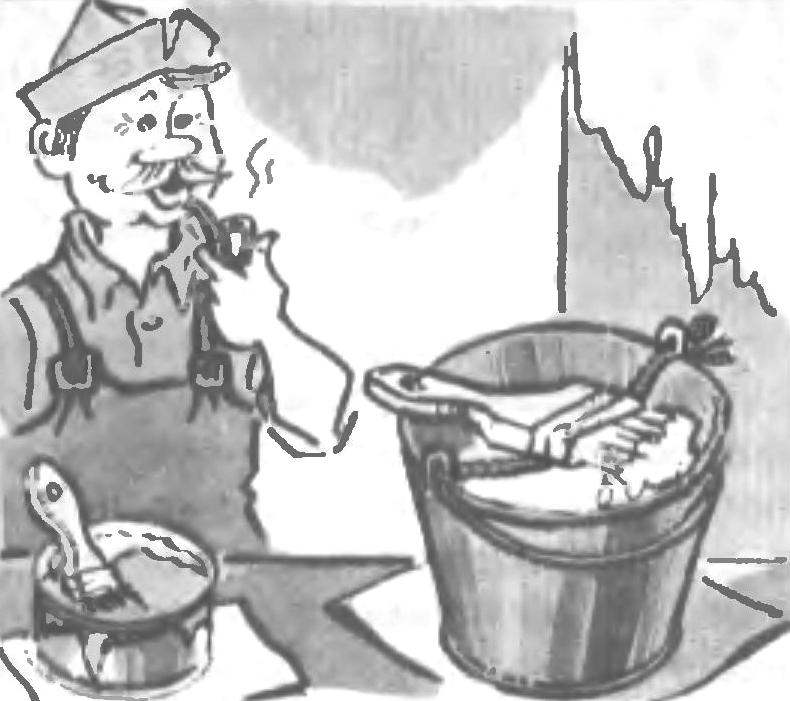 During painting operations, any pause — problem: where to put the brush? Help out a simple string, stretched between the ears buckets of paint. Neatly folded on it, the tool will quietly wait for when you will be able to continue the work.
Recommend to read
THE AVERAGE AMONG MEDIUM
After the Second world war, the US army would be without promising medium tank. "Sherman" has exhausted almost all possibilities of modernization, and M26 "Pershing" was created as a...
TWO-WHEELED TOW TRUCK
Motorists know that cars happen such failure when towing on a rope may not (when there is a fault in the steering control, brake system) or impossible (with some damage to the...