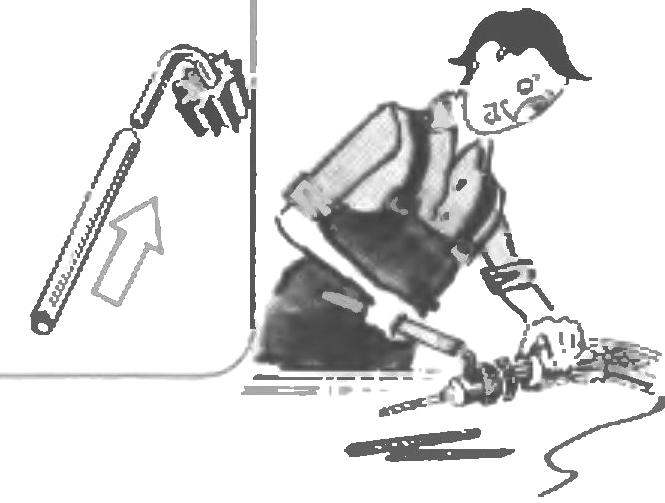 The knob for tightening the Chuck of a drill hvastovichi a bit short, so you need enough pressure to firmly hold the drill, especially in the old, soft, cartridge.
But you should wear on the shank is the metal extension tube and operate the upgraded knob will become much easier and more convenient.
G. ANDREEV, p. Shumikhinskiy, Perm region.
Recommend to read
TRACTOR-GARDENER
That's already more than a dozen years G. Malakhov works as the chief mechanic tool shop of one of Moscow's aircraft factories. But even more time (13 years) he is engaged in Amateur...
MOVE THE FURNITURE? PLEASE!
To Express themselves easier. I have to move home furniture. Where will my wife say, women love such innovations. That's just the strength may not be enough, especially if you do not...