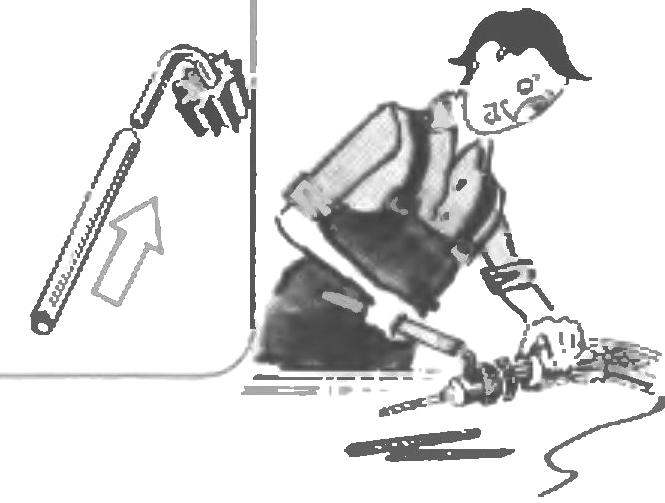 The knob for tightening the Chuck of a drill hvastovichi a bit short, so you need enough pressure to firmly hold the drill, especially in the old, soft, cartridge.
But you should wear on the shank is the metal extension tube and operate the upgraded knob will become much easier and more convenient.
G. ANDREEV, p. Shumikhinskiy, Perm region.
Recommend to read
Insurance for drill
Drill chuck, in particular manual, is not always able to keep the drill from turning when machining hard metals or release of the cutting edges of metal. It solves the problem of the...
CHAIN MIXER
Stagnant paints, adhesives in the narrow vessels to mix even with a drill bit that is the problem. The task is simplified if at the end of the stirring rod clamped in the Chuck, is to...