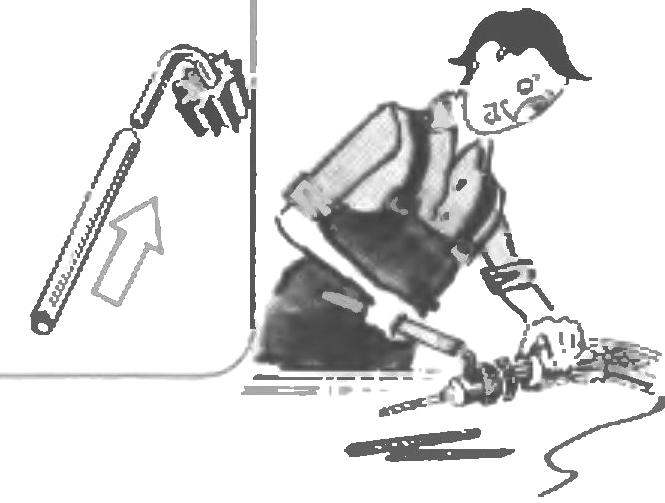 The knob for tightening the Chuck of a drill hvastovichi a bit short, so you need enough pressure to firmly hold the drill, especially in the old, soft, cartridge.
But you should wear on the shank is the metal extension tube and operate the upgraded knob will become much easier and more convenient.
G. ANDREEV, p. Shumikhinskiy, Perm region.
Recommend to read
CLOCKS FROM THE CLOCK
Want to tell fans about his homemade clock designs-clocks. There is something very home 8 their peaceful ticking, measured swings of the pendulum. In our days, when the hours are not the...
THE WALL IS "WALK" AROUND THE APARTMENT
One-room apartments of the inevitable universality of the dwelling. The only room is to serve as the living room, bedroom and office. To combine such heterogeneous requirements is...