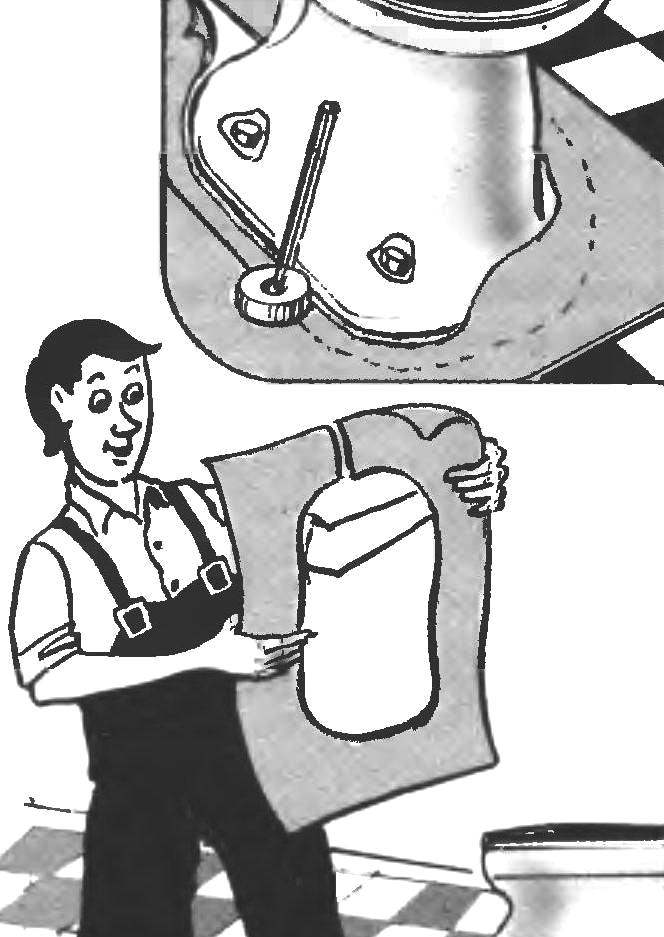 When laying linoleum or carpet is often a problem with cutouts in the places where you need to go around the curved area. In these cases, will always help… a small wheel. Attach it closely to the envelope of the object or ledge, insert the pencil and move the wheel around the object: get an exact "pattern" for cutting out(directly on the material or paper template).
Recommend to read
PLYWOOD HAND
Any gloves, especially leather, be dried without losing their form if you make this from any material pravilno flat, resembling a hand. Draw pravilno before sawing is very simple: put...
A CIRCLE WITHOUT A COMPASS
The sister with the cutting it took to draw a circle the diameter of which more than allows a compass. Rescued... a school ruler, which my dad drilled hole (see figure). The first of...