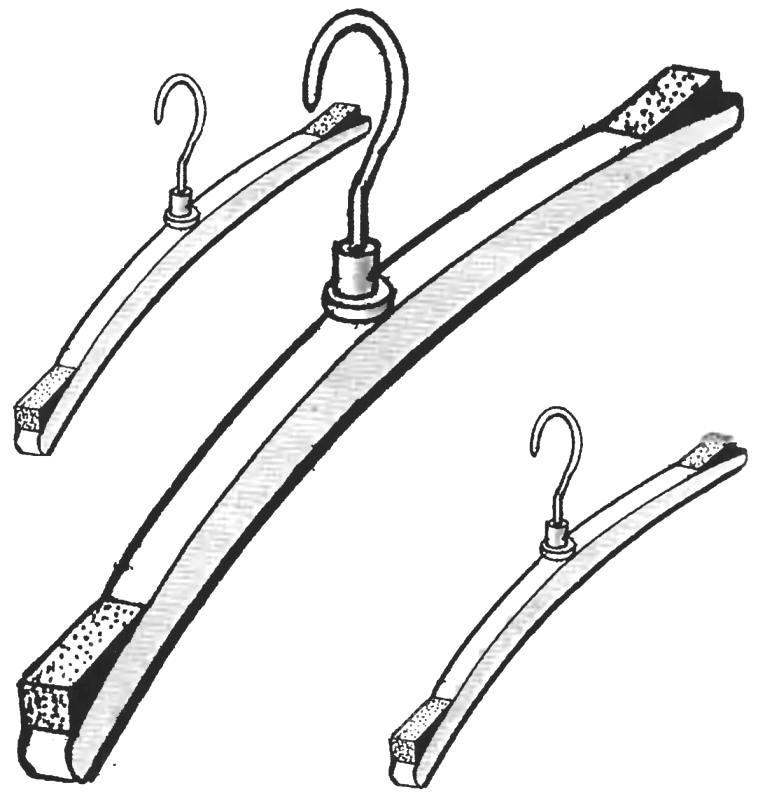 Light shirts and blouses ill stay on regular hangers, especially plastic: slide, warp and this crumple. There is a simple solution to this: you need with the help of glue "Moment" to attach at the ends of the pieces of sponge rubber or foam rubber, as shown in the figure, and hangers will keep even that spaghetti strap.
Recommend to read
THE SU-26M, SKY ACROBAT
At any exhibition there are always centers of attraction of attention of visitors. There was a and in the Central exhibition NTTM-87: it was — as, indeed, in all previous aviation...
CAN AND CONE
To increase the diameter of the axis bearing, to make the flat-head screws out of the ordinary, to any cone to grind spinner air mover — many operations without a lathe will allow you to...