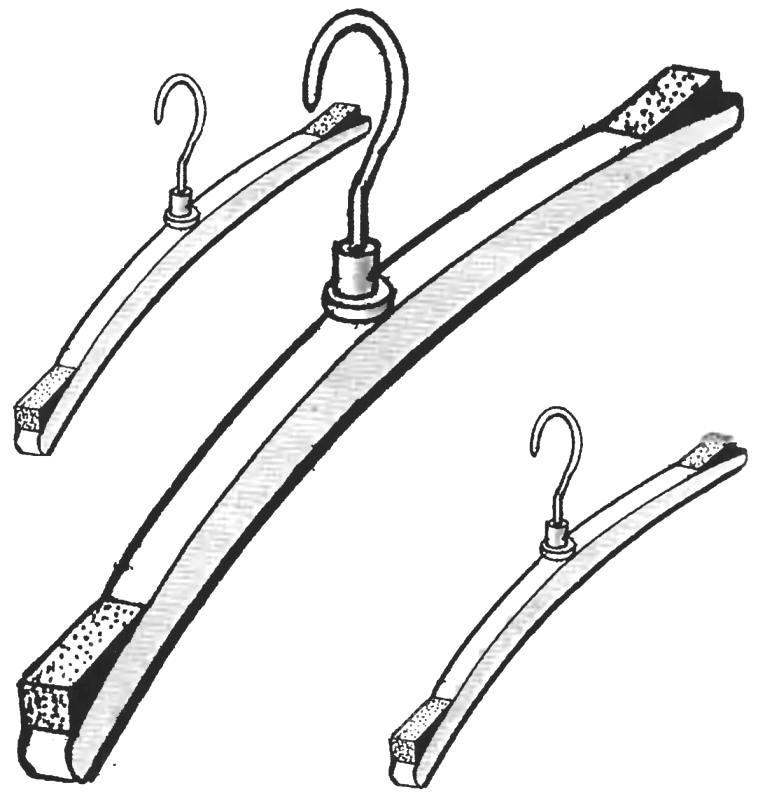 Light shirts and blouses ill stay on regular hangers, especially plastic: slide, warp and this crumple. There is a simple solution to this: you need with the help of glue "Moment" to attach at the ends of the pieces of sponge rubber or foam rubber, as shown in the figure, and hangers will keep even that spaghetti strap.
Recommend to read
DISTORTION EFFECT
Modern electric guitars are used all sorts of devices that change the sound of the instrument. It is very popular so-called "distortion effect". Its essence is that the primary...
A TRAP FOR RAIN
In newly developed suburban area where not yet solved the problem of providing water, and some suburban garden or vegetable plots tested persistent difficulties with irrigation of...