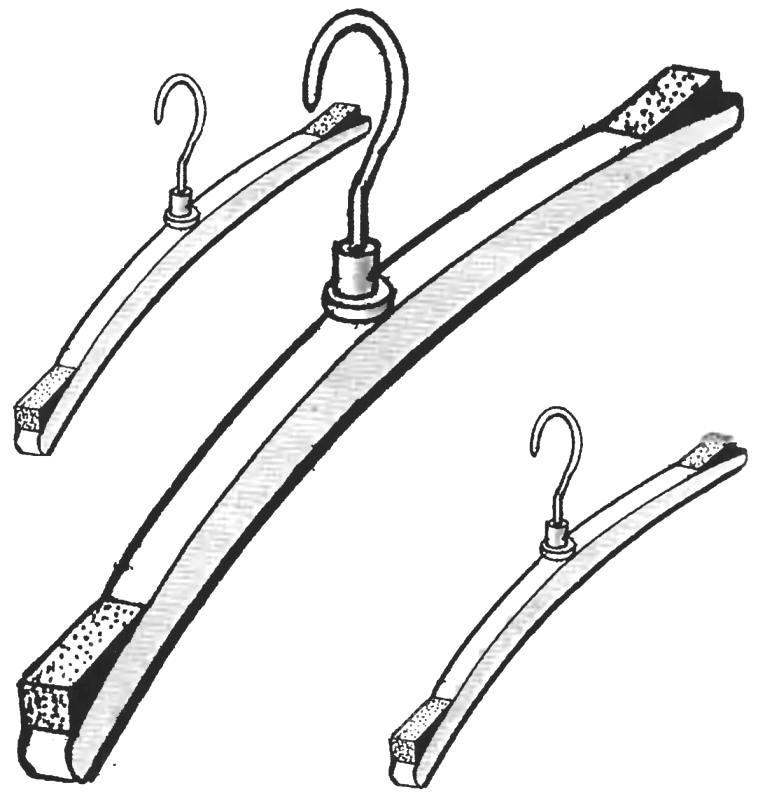 Light shirts and blouses ill stay on regular hangers, especially plastic: slide, warp and this crumple. There is a simple solution to this: you need with the help of glue "Moment" to attach at the ends of the pieces of sponge rubber or foam rubber, as shown in the figure, and hangers will keep even that spaghetti strap.
Recommend to read
THE SCREEN-GRID
Offer a convenient way to store lattices for the bathroom. They should be using metal hooks to hang over the edge of the bath in Thane they will not take the place of, and in addition,...
"DON QUIXOTE" YAROSLAV YANOVSKY
Amateur microelectroni becomes more and more tangible scale. We can safely say that the passions of individuals it has become a new and, moreover, a massive kind of scientific and...