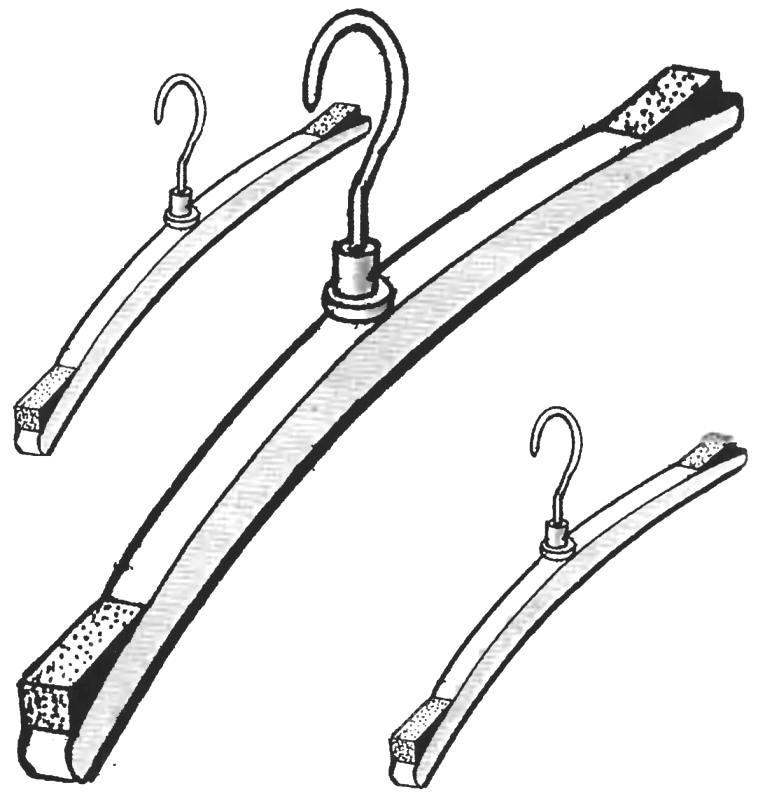 Light shirts and blouses ill stay on regular hangers, especially plastic: slide, warp and this crumple. There is a simple solution to this: you need with the help of glue "Moment" to attach at the ends of the pieces of sponge rubber or foam rubber, as shown in the figure, and hangers will keep even that spaghetti strap.
Recommend to read
TANK, WHO MET IN WAR
The first meeting of these armored vehicles occurred in rebel Spain in 1936 to September this year, arrived at 41 German tank Pz-1. After a month on the boat "Komsomolets" was delivered...
EVEN SILK, THOUGH THE SKIN
  For sewing normal sewing machine materials such as tough leather or canvas, offer to complete the regular presser foot or to make a new one. It is necessary that the cloth was not...