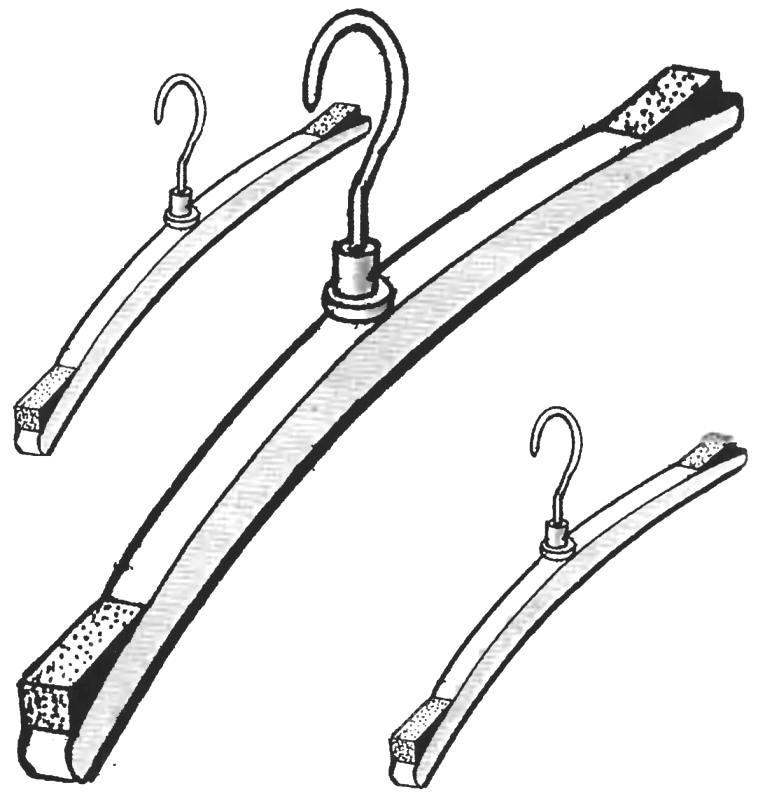 Light shirts and blouses ill stay on regular hangers, especially plastic: slide, warp and this crumple. There is a simple solution to this: you need with the help of glue "Moment" to attach at the ends of the pieces of sponge rubber or foam rubber, as shown in the figure, and hangers will keep even that spaghetti strap.
Recommend to read
CORD PILOTAGE
In aircraft modeling group of the Moscow city Palace of creativity of children and youth members with a passion to build kordovye aerobatic model aircraft class F2В. Participating in...
TURNING CURTAINS
In interior décor - be it a city apartment, rural or country house — most especially functional and decorative role plays different draping: all kinds of curtains; curtains and Drapes...