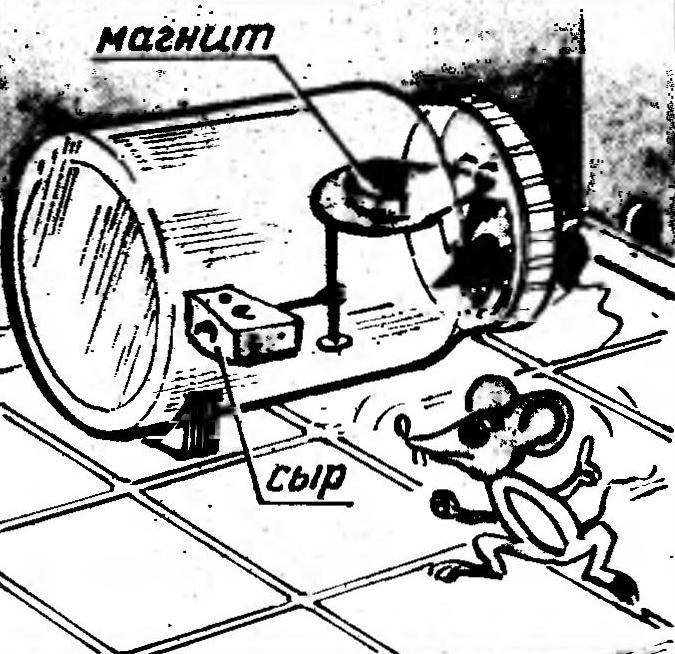 According to this principle, before doing traps for birds: foldable cover charge was based on a vertical stick-backup, which in turn was mounted on "cautious" horizontal. Cost the bird to sit on it, as a prop fell and the lid slammed shut.
I remembered this principle when it took to catch the mouse. A similar structure was arranged in a glass jar with a metal lid. And slamming the pad tightly blocked cut a hole in the lid, attached to it a magnet.
A. CHEMPALOV, Ishim , Tyumen region.
Recommend to read
Flush storage shed
Aquifers we lie a meter or two from the soil surface. The construction of a magnificent cellar in such circumstances turns into an impossible task. Meanwhile, out of this situation is...
ENGRAVING MACHINE
Engraving machine is designed for deep drawing of inscriptions and drawings on metal or plastic. In the machine used flexible shaft with collet BorderStyle from the medical drill. The...