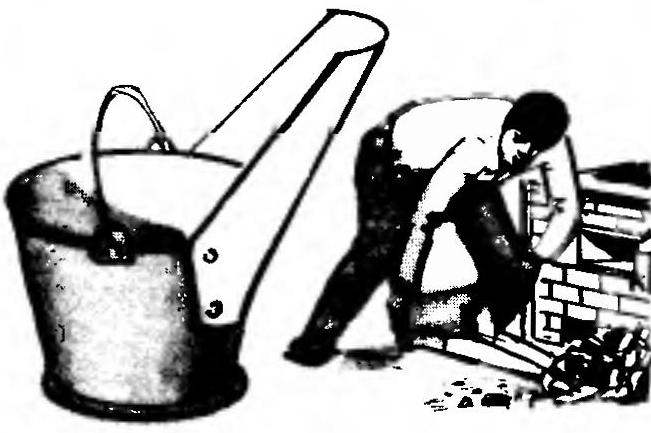 Every owner of a house with stove heating knows that wood is good, coal is better. But somewhat Messier: bring in a bucket and then shovel it into the furnace, no-no, and shake. Moreover, the bucket has tilt: coal sand, scoop it is not very deepened.
I was riveted to the bucket spout is a small trough, tapering towards the end. Now it coal easy to load directly from the bucket directly into the furnace the furnace or boiler. And even to pick up a spillage on the floor.
Yu GLAZOV, S. B.-Circles, Ulyanovsk region.
Recommend to read
SEMI FOLDING TABLE
If the kitchen area in the apartment or in the country is small, then a table for folding it is preferable that, in the period between Breakfast and lunch or lunch and dinner he would...
TRACTOR AS THE TRACTOR
F. Slavin from the village Malesina Kurgan region gathered his hands, using the components and mechanisms of various scrapped or abandoned motor equipment.   Engine—DT-25 diesel,...