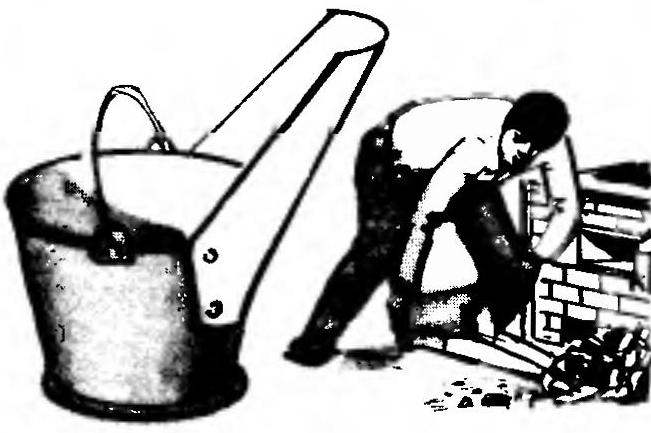 Every owner of a house with stove heating knows that wood is good, coal is better. But somewhat Messier: bring in a bucket and then shovel it into the furnace, no-no, and shake. Moreover, the bucket has tilt: coal sand, scoop it is not very deepened.
I was riveted to the bucket spout is a small trough, tapering towards the end. Now it coal easy to load directly from the bucket directly into the furnace the furnace or boiler. And even to pick up a spillage on the floor.
Yu GLAZOV, S. B.-Circles, Ulyanovsk region.
Recommend to read
DRYING… MAGNET
In the last issue, we reported on the unusual at first glance, the method of drying wood in the bath water, between the electrodes, the supplied current of industrial frequency. This...
SATCHEL — NOT A FOREIGNER
Some just "containers" for books not used by students going to school, from stylish backpacks and briefcases to canvas bags, and plastic bags. But if high school students is allowed...