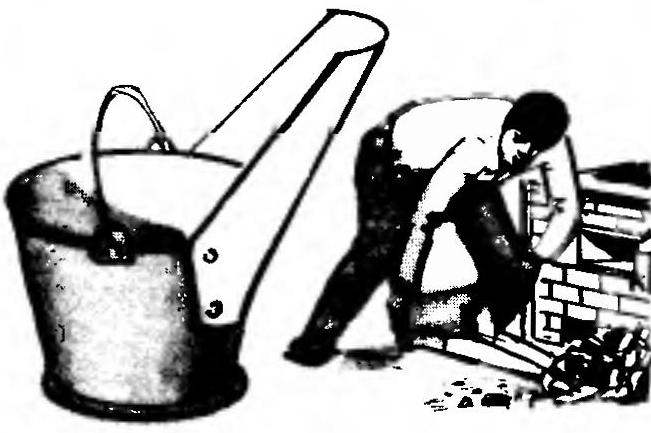 Every owner of a house with stove heating knows that wood is good, coal is better. But somewhat Messier: bring in a bucket and then shovel it into the furnace, no-no, and shake. Moreover, the bucket has tilt: coal sand, scoop it is not very deepened.
I was riveted to the bucket spout is a small trough, tapering towards the end. Now it coal easy to load directly from the bucket directly into the furnace the furnace or boiler. And even to pick up a spillage on the floor.
Yu GLAZOV, S. B.-Circles, Ulyanovsk region.
Recommend to read
The Yak-18
Initial training aircraft Yak-18 was based on UT-2. Its first flight took place on may 6, 1946 (test pilot G. S. Klimushkin), and the second, with the more powerful M-11FR — may 17,...
WINE GLASSES FROM BOTTLES…
It happens that the house accumulates a large amount of glass bottles of colored glass, unusual and beautiful in form that it is a pity to throw away. Such containers can serve as...