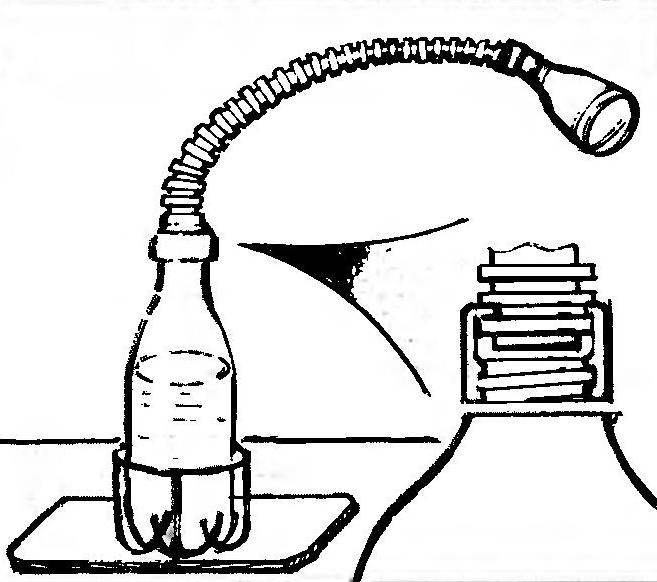 Health, unfortunately, sometimes let people down, and they get sick, often for long periods of time. In such periods of life, they need not only assistance, but also in various devices. One of the fixtures had to come up for bed-patient: it took the bag, and improvised. Managed To make it from plastic bottles of beverages and corrugated garden hose. The ends of The hose very well slam into a screw tube bottle, forming an airtight system. The base of the urinal was the third part of the bottle attached to the fanerku.
A. VINOGRADOV, Mogilev, Belarus
Recommend to read
WITH AEROBRIGADA – SPEED CORD
Today we offer young modelers rather unusual development of high-speed cord models apropriada. Novelty design in unusual approach to design. Perhaps this is an approach based on the full...
THE MAGICAL EFFECT OF MIRRORS
If the size of the hall, kitchen or bedroom does not suit you, take the time to change the flat. Use our advice. They will help you to double and the area of any room. These methods have...