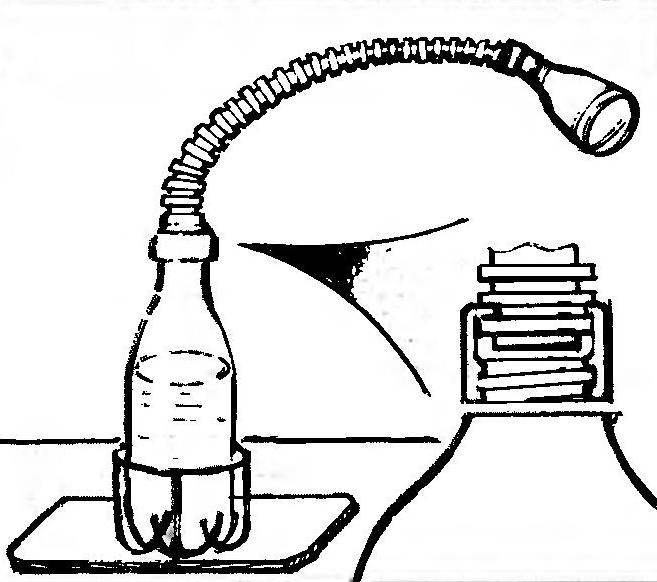 Health, unfortunately, sometimes let people down, and they get sick, often for long periods of time. In such periods of life, they need not only assistance, but also in various devices. One of the fixtures had to come up for bed-patient: it took the bag, and improvised. Managed To make it from plastic bottles of beverages and corrugated garden hose. The ends of The hose very well slam into a screw tube bottle, forming an airtight system. The base of the urinal was the third part of the bottle attached to the fanerku.
A. VINOGRADOV, Mogilev, Belarus
Recommend to read
THE ELECTRIC CAR OF FORMULA D
No matter how much we have seen this picture every time it will amaze and fascinate with their uniqueness: easy flick of a switch — and just as silently as it stood, the car started and...
THE GERMAN "FOX" IN THE US ARMY
At the end of the 1960s, the army command of Germany felt it necessary to replace the long-standing armed Bundeswehr tracked armoured personnel carriers M 113 American production and the...