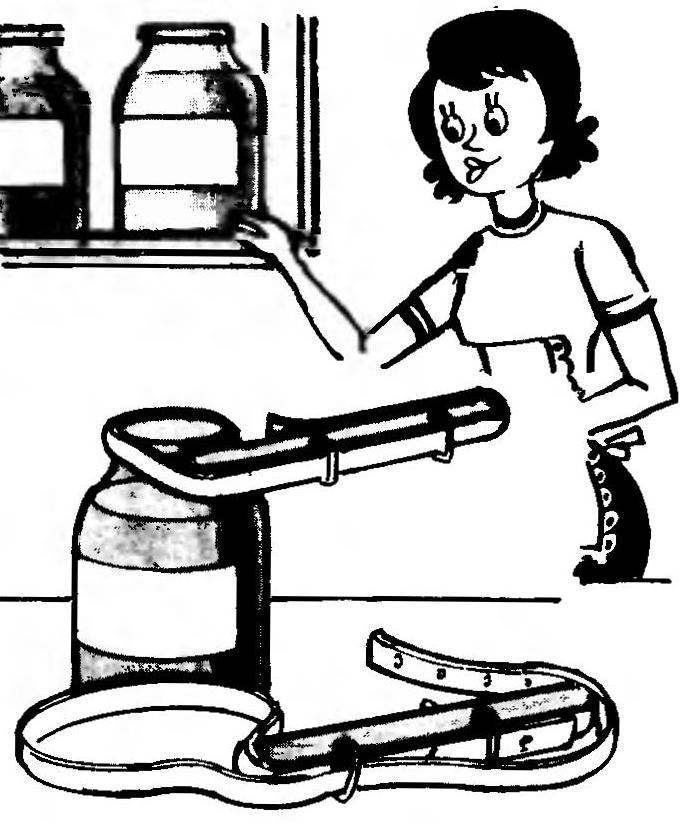 For the case when screw cap cans, as they say, stuck and does not open, use a simple device made of a wooden block and the old lap belt. Guides buckle do not necessarily, but to nail the strap to the bar, and on the other side to drive the pin under the belt holes needed. How to use this "key", it is clear from the figure.
Recommend to read
THE GARDEN — IN A BARREL!
If on a country or garden site has an old wooden barrel large sizes, then it is possible to make an unusual bed — vertical. Of course, this is easy to fabricate and specifically in...
MI-4 "IN VEST"
The appearance in the USSR Armed Forces helicopter Mi-4 with a lifting capacity of 2000 kg originally destined to transport paratroopers, immediately attracted the attention of numerous...