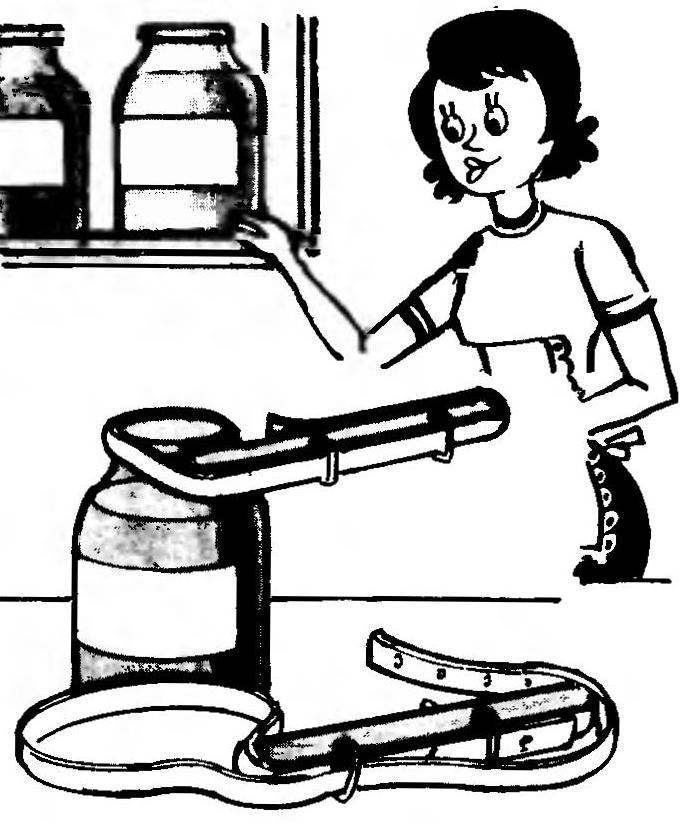 For the case when screw cap cans, as they say, stuck and does not open, use a simple device made of a wooden block and the old lap belt. Guides buckle do not necessarily, but to nail the strap to the bar, and on the other side to drive the pin under the belt holes needed. How to use this "key", it is clear from the figure.
Recommend to read
SNOWMOBILE FROM THE FOREST EDGE
Original wooden snowmobile constructed schoolchildren Gene Vorontsov, Jora of Kochetov, Svetlana Sour, Boris Nasonov, Kohl Utkin and the teacher of the O. D. of the Bars, who for...
A FORTRESS ON TRACKS
One of the most interesting pages in the history of world tank development was, without doubt, the period of creation towered tanks. He covered almost all of the 1920-ies that is not...