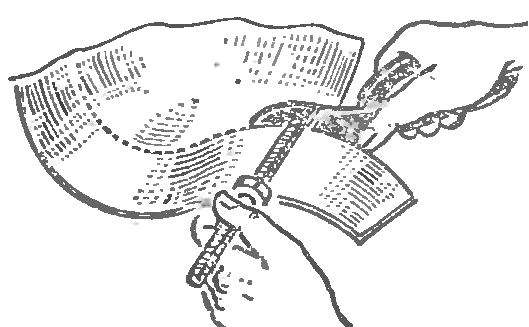 To permit sheet metal, need metal shears and a line with the Scriber for drawing cut lines. And if you can see the curved workpiece? Use the bolt or stud of suitable length, as shown in the figure, the nut will trace the edge, and the end of the stud resting in a scissors — to control the direction of the cut.
Recommend to read
THE WING — NO PROBLEM
Compared to any other nut, wing is much easier to use: tighten and loosen easily by hand even the old, "stuck". But you can make the wing bolt! Here is a way of turning any bolts in the...
… TABLE FIREPLACE
If the room is cold, and you work at a Desk and do you have cold hands — warm them, here is an unusual mini-fireplace, build which is not particularly difficult. You only need a curved...