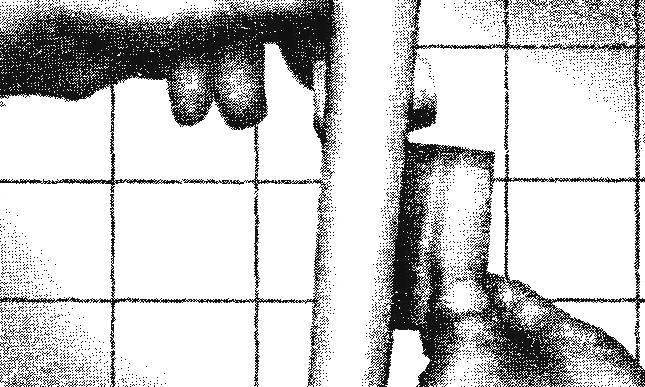 Pipes of heating are laid, usually near the walls, and even along corners. On the reverse side is difficult not only to paint them, but even control the quality of work. To tighten the pipe enough to use to control a small mirror, and to eliminate flaws — pad of foam sandwiched in "crocodile".
GLUKHOV, Saransk
Recommend to read
PAINT MITTEN
Water pipe running along the wall, paint normal brush hard. For this purpose I made a MITT made of sheepskin with the fur outside. Wearing it on your hand and dipped into the paint,...
DRILL IS THIN AND LONG
To drill the axial bore of small diameter into a long cylindrical part is not so easy even on the machine — drill was almost certainly "will lead". To gain maybe a simple jig made from a...