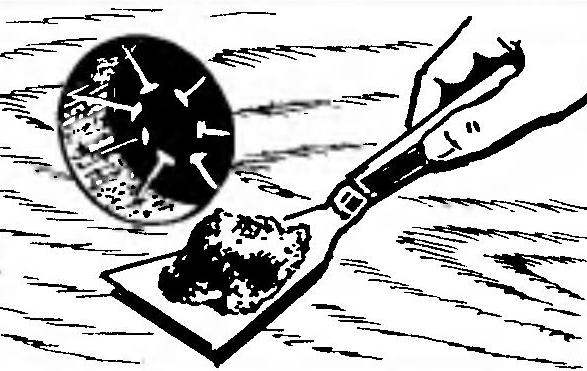 Unneeded hole in the wooden partition or details it is easy to putty. However, such a tube may eventually shrink or crack and fall out.
This does not happen, if before applying the putty into the hole to fill the nails: they will play a role of reinforcement and sealing holes will be more reliable and durable.
Recommend to read
MODELIST-KONSTRUKTOR 1994-11
IN THE ROOM: Public KB: Mikhailov, V. Yazov. Buer for travel (2). Small-scale mechanization: A. Bobkov. Mini tractor student (4). Furniture with his own hands: Table-bookcase (8). ...
FROM PUMPS AND ELECTRIC CARS
Among the difficulties which beset the creators of the homemade mini-tractor (MT) at every step, or three, judging by editorial mail, nesereznaya: the complexity of vehicle development...