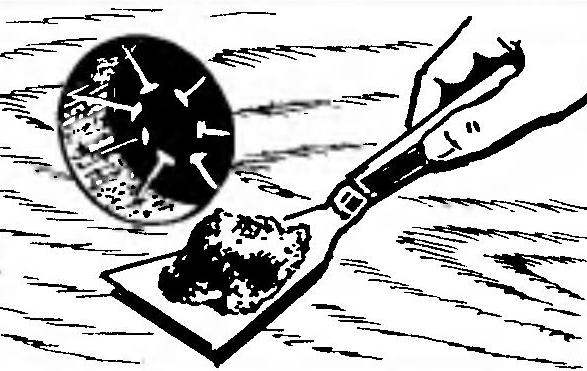 Unneeded hole in the wooden partition or details it is easy to putty. However, such a tube may eventually shrink or crack and fall out.
This does not happen, if before applying the putty into the hole to fill the nails: they will play a role of reinforcement and sealing holes will be more reliable and durable.
Recommend to read
DROWN TO CONNECT
If the fastening of wooden parts and the screw will be less than their thickness, drill the recess with a diameter of under his hat, and the screw will "pull" to the second part,...
WICKET — A DIFFICULT
The gap exposed between the gate and the column will cause respect for the skill of the Builder from any incoming to the site. To do it by using two identical plate thickness-supak...