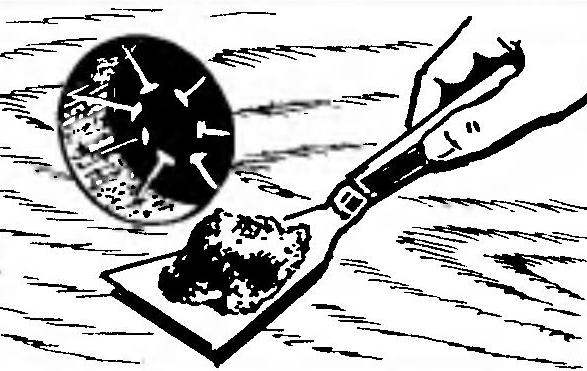 Unneeded hole in the wooden partition or details it is easy to putty. However, such a tube may eventually shrink or crack and fall out.
This does not happen, if before applying the putty into the hole to fill the nails: they will play a role of reinforcement and sealing holes will be more reliable and durable.
Recommend to read
"CLOTHESPIN" FOR METAL
One of the major examination quality, which is a metal or alloy before you can become a responsible part of modern technology, the test of a test sample in tension. However, to determine...
THE OVAL ON THE BALCONY
In good weather, sit on the balcony at a table with a book or chess, drink tea, or, conversely, soft drinks. However, the rest of the table is an obstacle on the cramped balcony area....