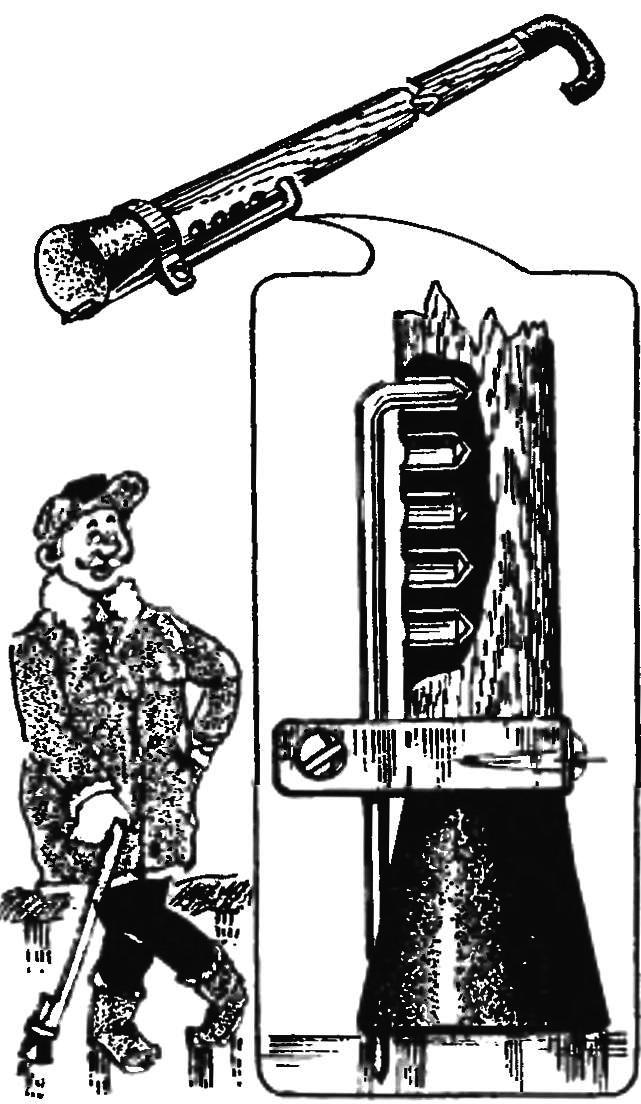 Using a wheelchair with a stick, faced with the problem of movement in ice. After several trials, it was decided to streamline the stick. In its bottom I drilled a series of blind holes with a pitch of about 5 mm. In need of them put an l-shaped rod, the lower end of which extends slightly beyond the rubber tip of the stick, which is also slotted slit. To keep the rod in the groove cut in the tip, helps the clip from the metal strip. Over time statusisa rod moves down hole.
V. TROFIMOV, Saint-Petersburg
Recommend to read
WITH A COMPASS THROUGH THE WALL
If the wall must be drilled through hole, and the length of the drill is not enough, then this operation can be performed in two stages: the one on the other side of the wall. Drill to...
DELICATE HAMMER
To straighten dents on the tin, usually use a rubber or plastic mallet, because metal drummer would leave sunken footprints in the soft material. If mallet is not at hand — you can use...