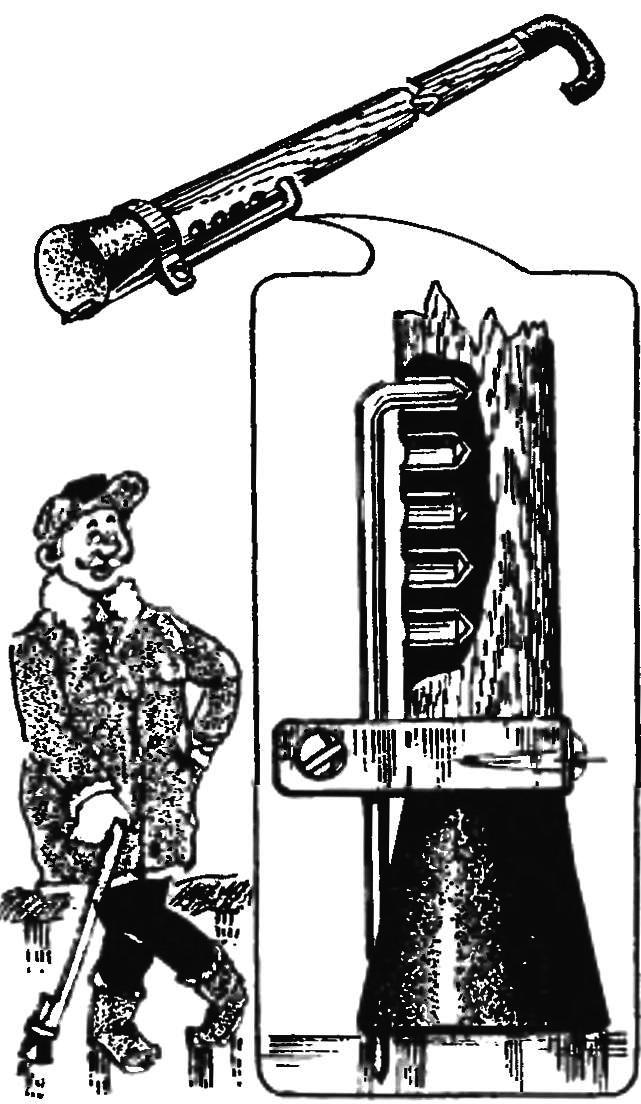 Using a wheelchair with a stick, faced with the problem of movement in ice. After several trials, it was decided to streamline the stick. In its bottom I drilled a series of blind holes with a pitch of about 5 mm. In need of them put an l-shaped rod, the lower end of which extends slightly beyond the rubber tip of the stick, which is also slotted slit. To keep the rod in the groove cut in the tip, helps the clip from the metal strip. Over time statusisa rod moves down hole.
V. TROFIMOV, Saint-Petersburg
Recommend to read
TIMER MODEL HELICOPTER
In aeromodelling clubs of the pioneer of the Kominternovsky area, obsut and Kharkiv high school № 112 in a few years, work is underway on the co-axial model helicopters. Their designs...
HOW TO EASE RIB
Modelers know how difficult it is to facilitate fine rib, without violating its strength. In the model airplane circled our House pioneers a way of cutting out successfully replaced the...