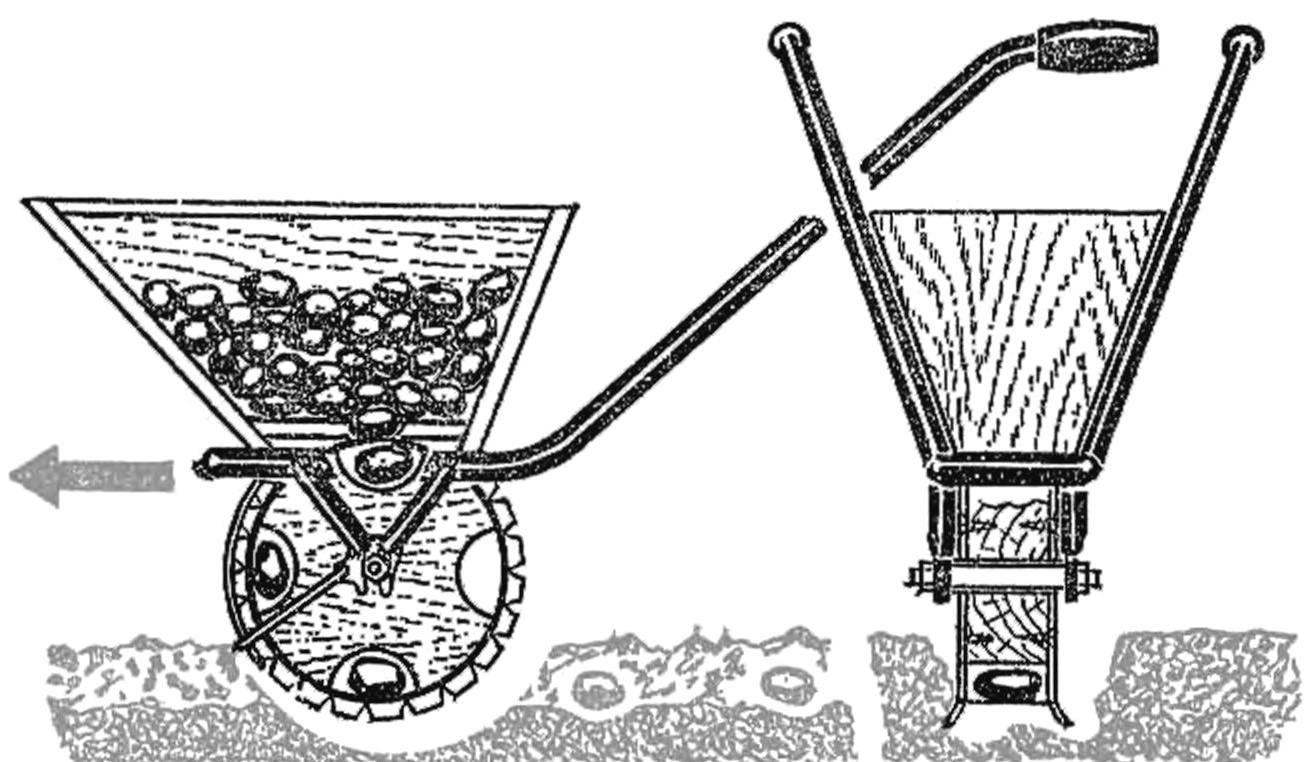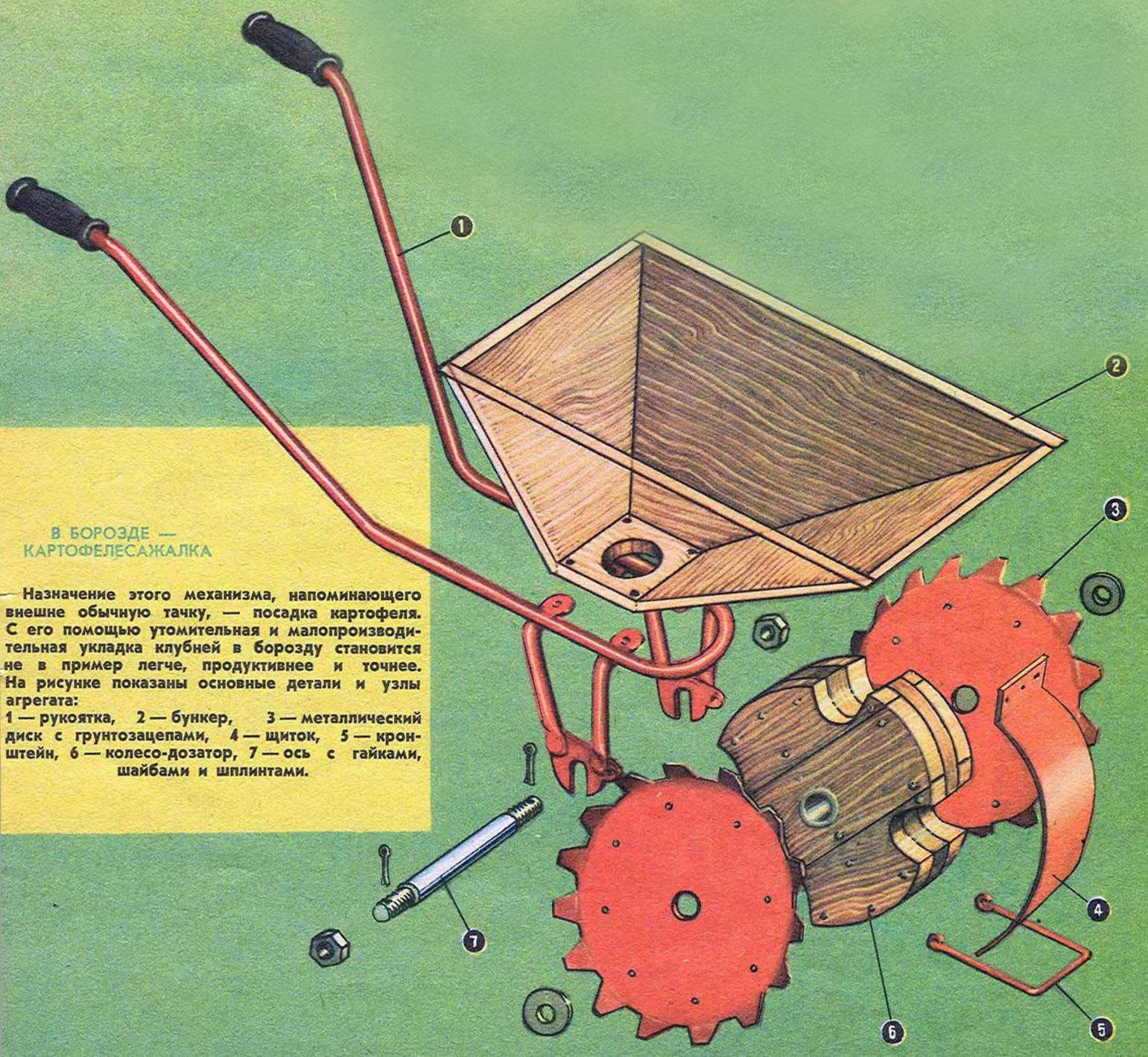 Potato hasn't been easy work. Meanwhile, a simple Assembly can radically transform it, making it significantly easier. In appearance he is a one-wheeled wheelbarrow, but not the usual wheel. It consists of three parts — two outer metal disks bent to the external side of teeth-lugs and the middle part, is sawn from a Board thickness of 60 mm. At the periphery of the wooden disk selected four semi-circular groove, the dimensions of each should be such that it housed
the largest of the prepared planting potatoes. Above the landing wheel is housed the bunker. It can be made out of plywood with a thickness of about 10 mm or even
adapt plastic bucket cut in its bottom an opening corresponding to the cavities in the wheel. The front wheel is covered by a flap that prevents the tuber from the cavity of the wheel before it appears adjacent to soil; to planting material is not damaged, the bottom of the hopper is paved with a rubber band.
Recommend to read
GRIND FOR COBS
As described below, the thresher works on the principle of rolling corn cobs in the progressively narrowing gap formed between the cylindrical drum and concave with rubber surfaces. Cob,...
TUBULAR SHOVEL
Where conventional shovel passes in front of dense soil, this unusual diggers enter the ground like a knife through butter, though the effort inform her foot is almost the same. The...