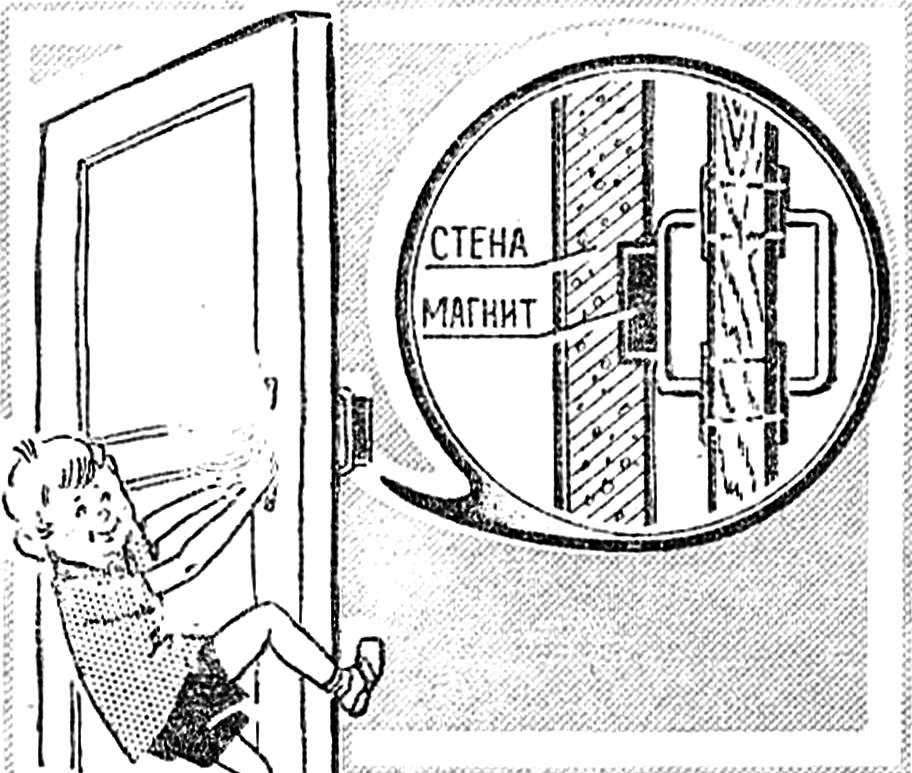 In some areas of the apartment (kitchen, hall) door, usually left open. And fix it in this position will help ordinary magnet, mounted on the wall, but if the handle is steel. The magnet can be embedded or simply stick to the wall, opposite the door handles.
Recommend to read
MODELIST-KONSTRUKTOR 2007-04
IN THE ROOM: Report number: A. Polibin. "Autoexotic'2006" (1). Public design Bureau: A. starilov. From "Volga" buses (2); R. Cherepnev. Bike trainer (4). Small-scale...
GROWERS PITCHER
Ceramic jugs in the village are not uncommon. Apparently because of the cheapness and practicability of vessels of baked clay, in which water almost months remains prohladnenskiy, and...