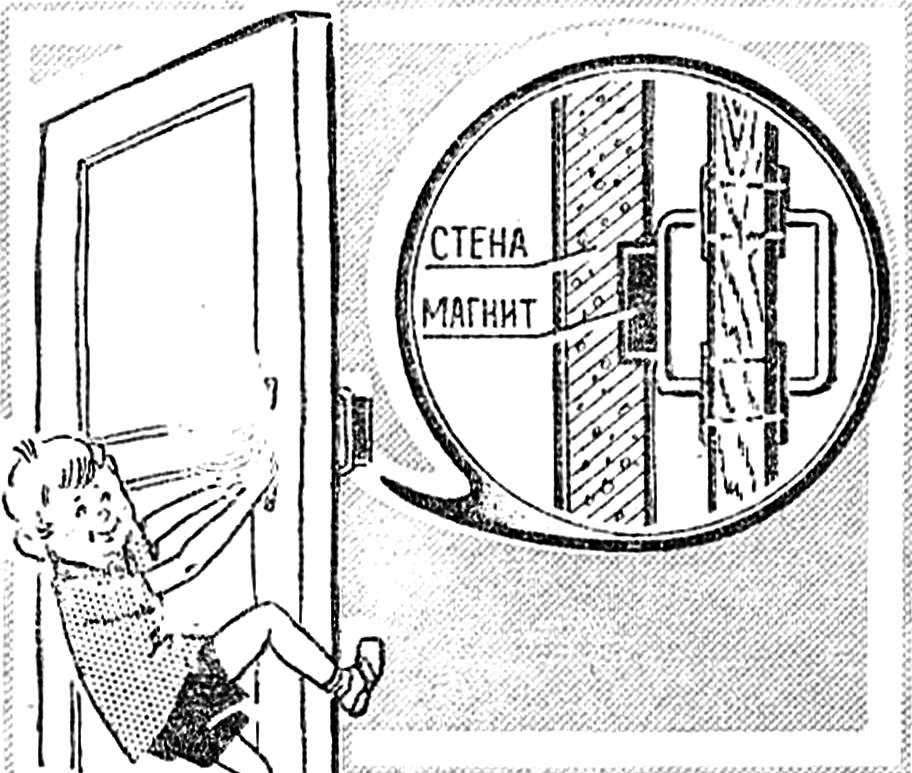 In some areas of the apartment (kitchen, hall) door, usually left open. And fix it in this position will help ordinary magnet, mounted on the wall, but if the handle is steel. The magnet can be embedded or simply stick to the wall, opposite the door handles.
Recommend to read
NORTH AMERICAN FJ-4B FURY
The development of carrier-based jet fighter with the designation F1J firm North American beginning in the years of the Second world war. It was the car with straight low wing and front...
TREATMENT OF GLASS WITH WIRE
  I want to tell you about a rather unusual method, the obtained shaped glass without a glass cutter. Its role is performed by the wire twisting (that are attached to wooden poles...