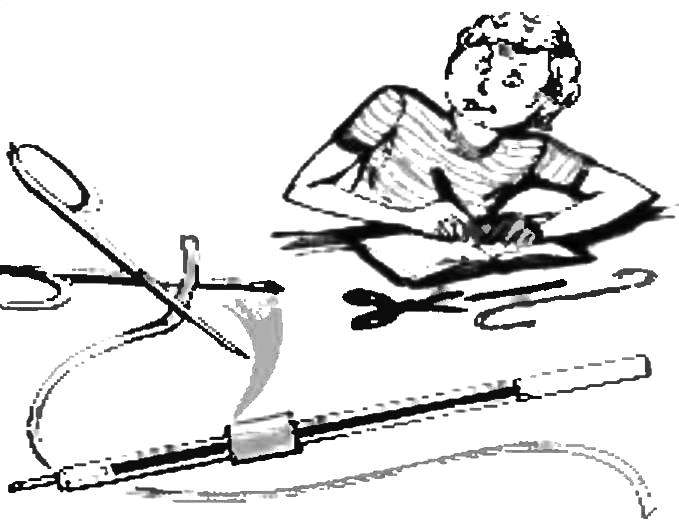 Probably, many faced with a situation: out of toothpaste in ball pen with a short rod with spring hell, and replacement at hand, unfortunately, was not, or is the wrong color, or long. The latter, of course, it is easy to shorten, but they have no pockets – stops for the springs has been Proposed in one of the tips to make pintucks with a pair of pliers. I used another way. From a cycle rubber tube of the nipple cut a piece of 5 mm in length and put on the web. Ease in the fact that this emphasis can be used more than once.
B. KARABAEV, g. K u n g R a d, Karakalpakstan
Recommend to read
Tugs and spare wheel
I suggest the owners of motorcycles IZH a simple design of the towing device is constructed as a single unit with a mounting bracket, a spare wheel. Despite the fact that between the...
RELIABLE ASSISTANT TILLERS
Continue the story of machines and mechanisms, built by V. A. VERBELEN — Amateur designer from the village of Zelenchukskaya, Karachayevo-Cherkess Republic. In the publication...