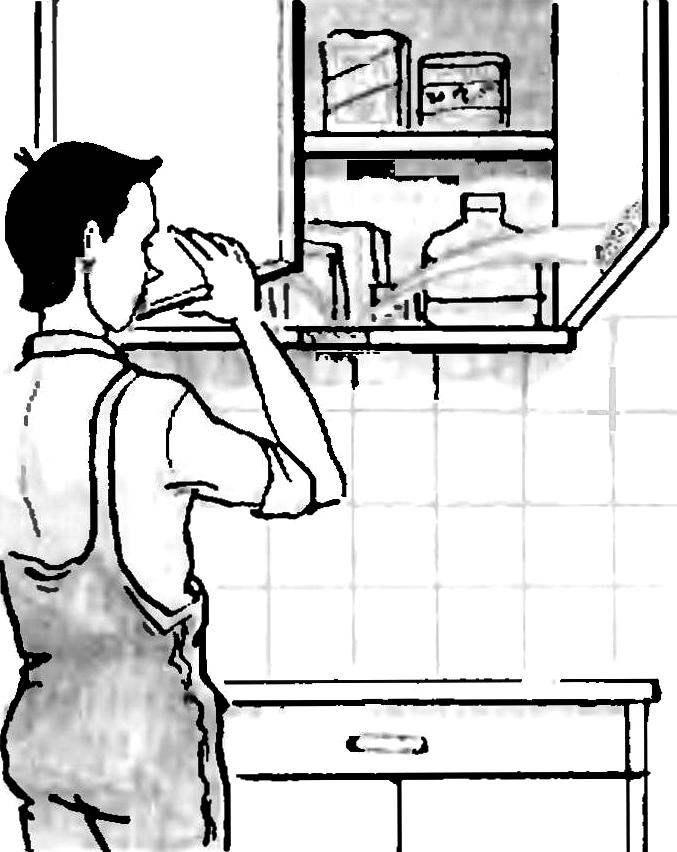 Maybe a good ball or a magnetic latch for Dvorak table, painfully slamming when closing-opening. I propose a simple and quiet option: use widely used in clothing sticky Velcro attachments. It is enough to attach these strips of Velcro on the door and the place to which they are pressed when closing.
V. GOLOVASHIN, Rybnoe, Ryazan region.
Recommend to read
BOAT AQUARIUM
How not to help the little Katya to see how the swimming fish! During boat rides with grandpa Victor on the lake it was peremeshivaete across the Board, trying to see underwater...
TIME HELICOPTER
And still they build these "crazy" dragonflies, looking unusual even against the background of experimental models of Buchvostau! Build them despite the fact that the class unmanageable...