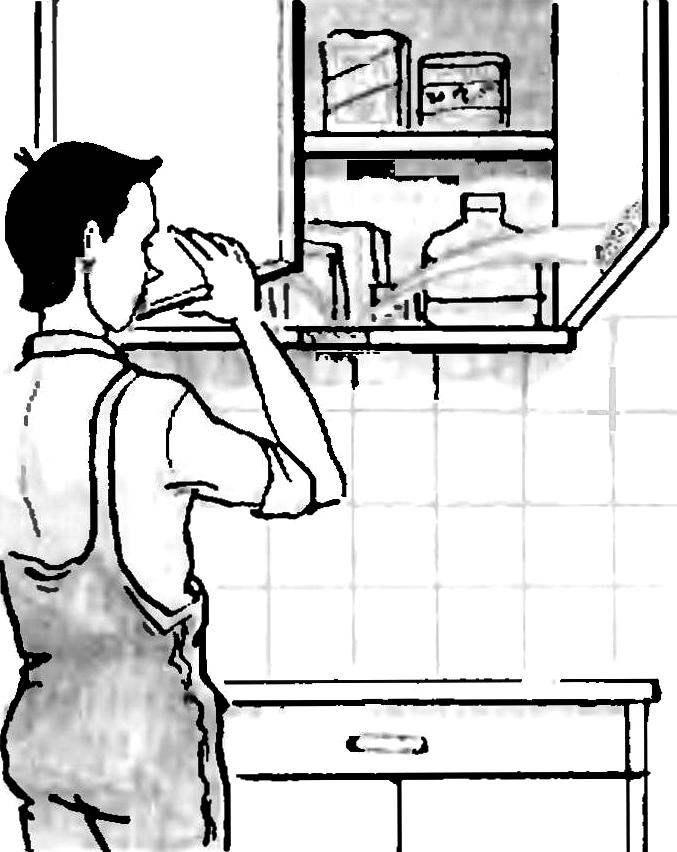 Maybe a good ball or a magnetic latch for Dvorak table, painfully slamming when closing-opening. I propose a simple and quiet option: use widely used in clothing sticky Velcro attachments. It is enough to attach these strips of Velcro on the door and the place to which they are pressed when closing.
V. GOLOVASHIN, Rybnoe, Ryazan region.
Recommend to read
HOME DESK
This is a small children's table with a sloping cover. Leaning back, the cover opens sufficiently spacious inner box; it can be divided by partitions into several compartments smaller....
"ALBATROSS" IN MINIATURE
Torpedo and missile boats are the most popular objects for modelling among novice modelers — they are not so complex and multi-part, as the larger ships and vessels, besides because of...