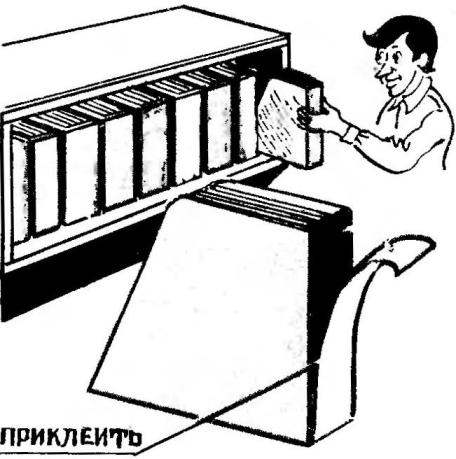 For convenient storage of magazines, clippings and other printed matter manufacture of a special cassette. Run them from any sheet material. For quick search edition paint the backs in different colors and attach brief information about the thematic content of each magazine. They filled the racks have a very aesthetic appearance, making the interior element of uporyadochennost.
V. ZAVIALOV, Samarkand
Recommend to read
"PRINT" METHOD
For insertion of a lock is always a problem to guess where the door frame batter the return hole for the latch. However, this operation will seem comic, if ka the end latch to stick a...
THREAD INSTEAD OF TAPE
No, the Council is not for Amateurs. Although for them, too, because everybody who is going on the road, among other things, I'll try not to forget the needle and thread may come in...