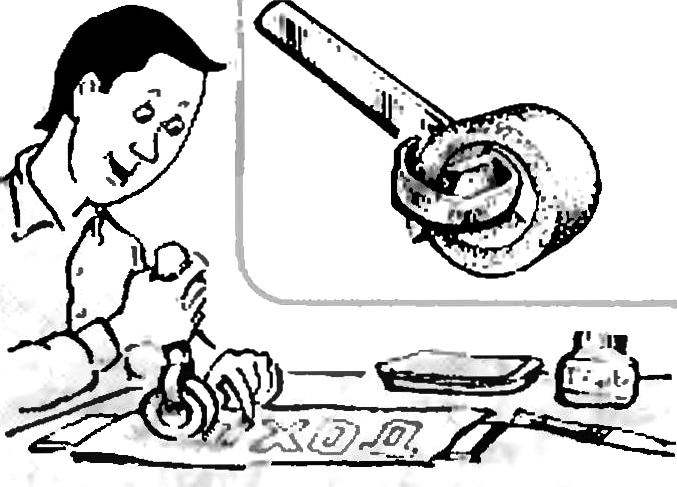 There's an operation the painters and decorators — "recapture stencils". Professionals have for this special end of the brush. I had to come up with your own. Cost strips sheet and a foam sponge, as is clear from Fig. And I assure you of trafaretka put — do not count. The paint hasn't dropped and hands are not soiled.
A. POTEPALOV, p. O. G o R to I. the Moscow region.
Recommend to read
POURS… SLATE
Plastic film Yes simple arc of wire or branches is here and ready temporary mini-greenhouse over the bed, covering the plant from spring vagaries of the weather. However, protecting from...
METABOLOMIC GARDENER
To the earth-the wet nurse turn now your eyes many. However, having obtained their allotments, others face a problem: what is his handle? Without reliable metopomancy virgin will not...