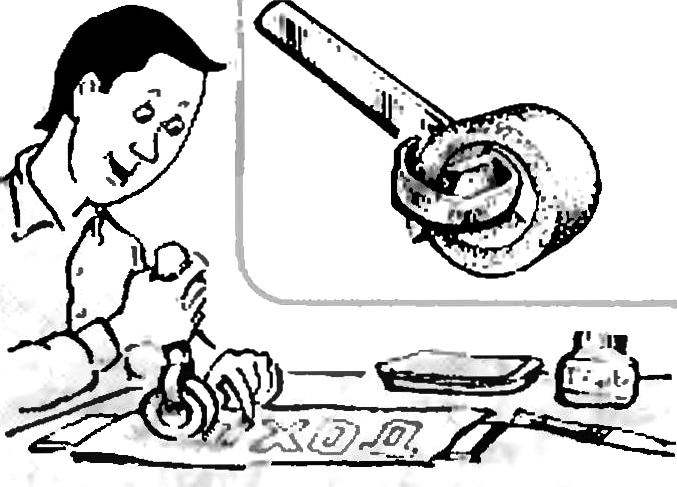 There's an operation the painters and decorators — "recapture stencils". Professionals have for this special end of the brush. I had to come up with your own. Cost strips sheet and a foam sponge, as is clear from Fig. And I assure you of trafaretka put — do not count. The paint hasn't dropped and hands are not soiled.
A. POTEPALOV, p. O. G o R to I. the Moscow region.
Recommend to read
ADHESIVES FOR PLASTICS
Almost accidentally I "turned" the glue that sticks together good parts from plastics, for example polystyrene. To obtain the necessary glue small pieces of plastic or polystyrene to...
SPORTS DINGHY ON THE HOME SHIPYARD
"Moth" is the name of this sports Dinghy. Thousands of boats ply the waters of the lakes and reservoirs in many countries of the world. Especially popular vessels of this class in...