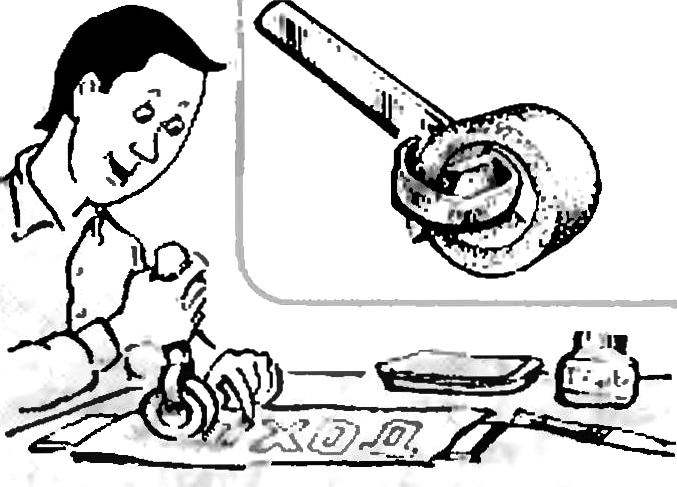 There's an operation the painters and decorators — "recapture stencils". Professionals have for this special end of the brush. I had to come up with your own. Cost strips sheet and a foam sponge, as is clear from Fig. And I assure you of trafaretka put — do not count. The paint hasn't dropped and hands are not soiled.
A. POTEPALOV, p. O. G o R to I. the Moscow region.
Recommend to read
OUT OF THE ORDINARY — SPECIAL
Many products have elements of quick fixing which uses a special manual nut or screws with knurled head. Losing such detail — it is simple, but to pick up then another of the same — much...
CAN CUT, GRIND AND CUT
(The end. Start at # 1'04)   Power bracket (Fig. 7) is welded in the form polukrovka of steel sheets of different thickness. At its rear side is located, as already mentioned, the...